This weekend we took 4 horses to the Horses Across Maine Firecracker endurance ride to participate in the 30 mile Limited Distance. But first, let's catch up on what else happened last week.
Quinn went to Washington DC with the Connecticut 4-H contingency to Citizenship Washington Focus (CWF). Alex participated in the same program in 2019. At CWF, the 4-H'ers get to learn about the government in hands-on legislation workshops, tour Washington DC sights, meet CT Congressional representatives, and develop new friendships through the 4-H program. The trip started at 6am on Sunday with a bus ride to DC and Quinn got home on Friday evening. Here are some photos from the trip.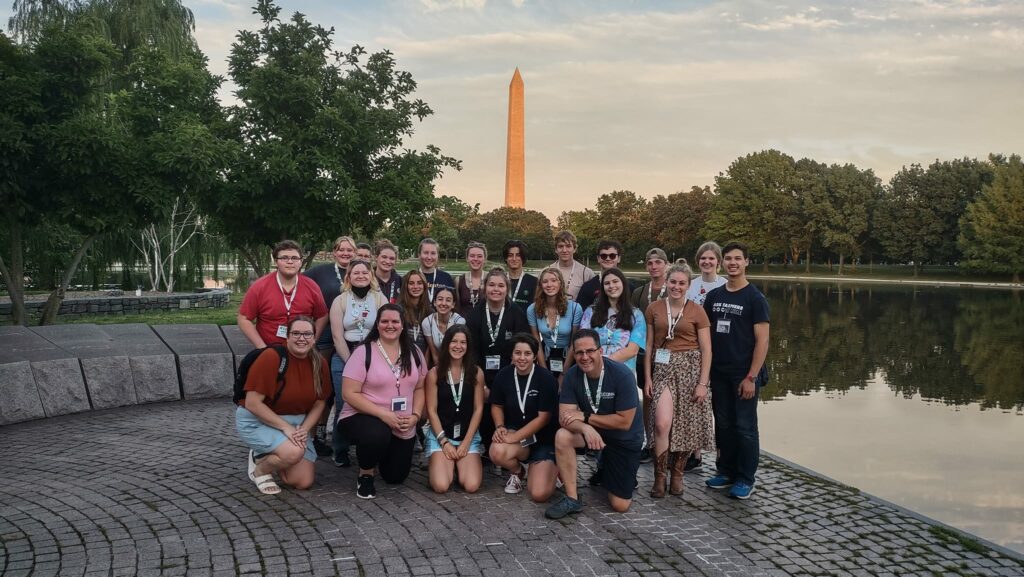 While Quinn was headed South, Amanda went North to the Vermont Conservation Camp in Castleton, VT. Anna drove her 4+ hours away last Sunday and dropped her off for a week. We heard about the camp through a hunting companion at my gun club. The camp was a great deal at only $250 and they only take 56 campers per week. It included archery shooting, .22 shooting, shotgun shooting, fishing, swimming, canoeing, overnight in the woods, and the full bowhunter and gun hunting safety courses. She has a great time and is asking to attend the advanced courses next year. Camp ended on Friday evening with a little graduation ceremony and dinner for family members.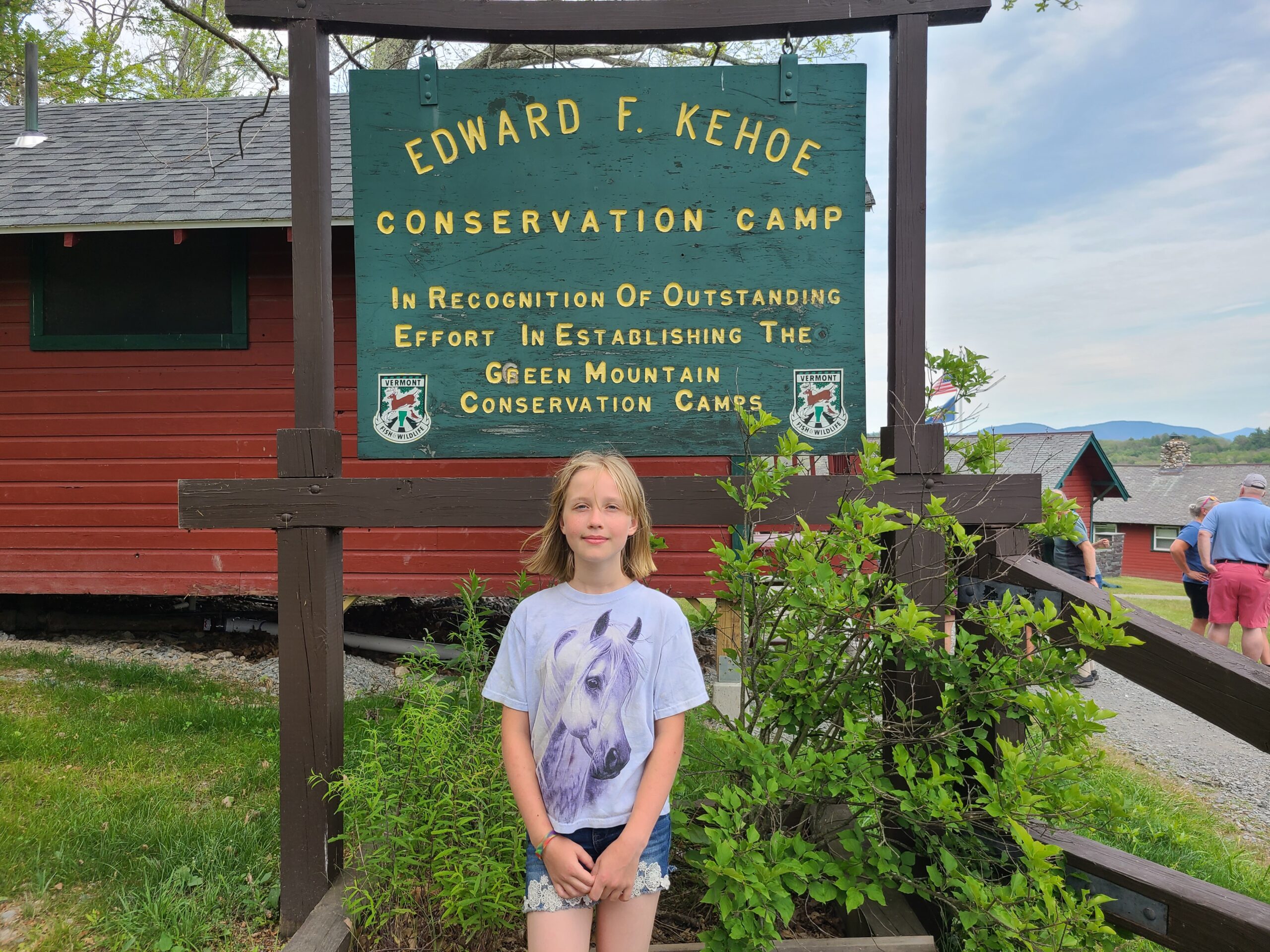 Since we had to pick up Amanda in VT, but Quinn wasn't getting home from Washington DC until late Friday, it was a divide and conquer approach. I took Friday off work and headed out just before lunch with the travel trailer. It turned out that the woman who got Teddy from us lived along the route between where I needed to pick up Amanda and the endurance ride in Maine. It only added about 15 minutes to stop by Sierra's farm on the way to get Amanda and drop off the travel trailer. I even said hi to Teddy, who looked great and is best friends with Sierra's young gelding.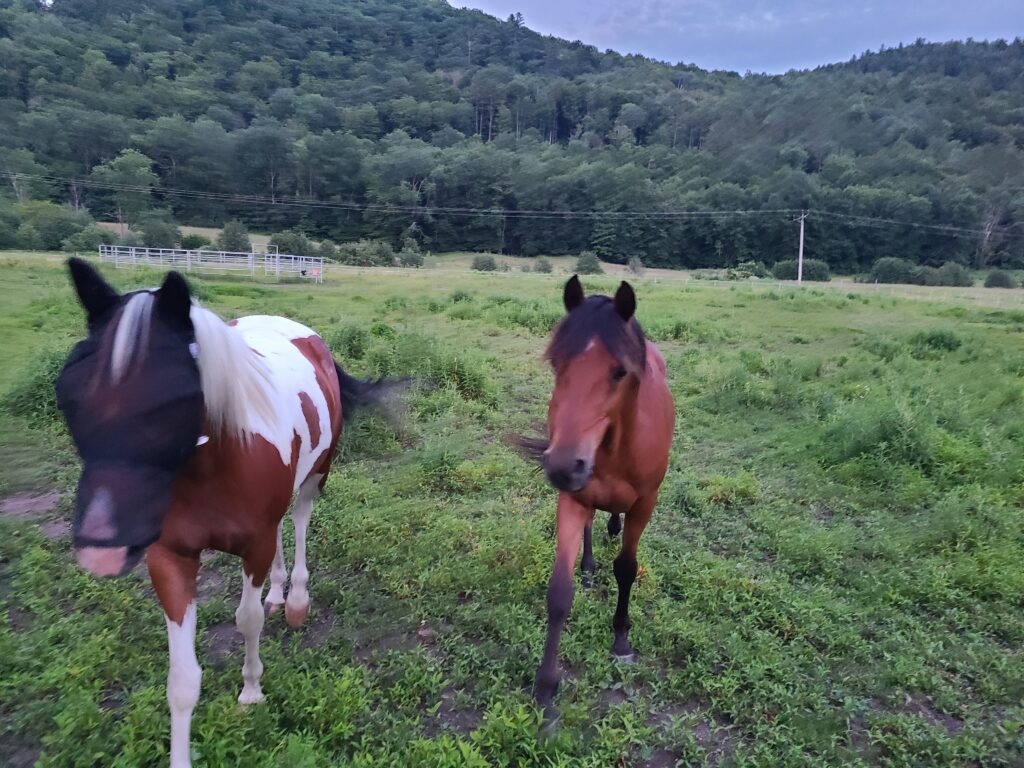 After I retrieved Amanda from Camp, we stopped for some ice cream on the way out of town. While waiting in line, I noticed the young woman handing out ice cream cones and through, "gosh that looks a lot like Autumn Kelly." (Autumn is our friend Vikki Fortier's granddaughter) She kinda looked at me then got more ice cream. After 2 or 3 times, she said "Rob?" I said "Autumn?" It turns out the camp is in the town where Autumn lives!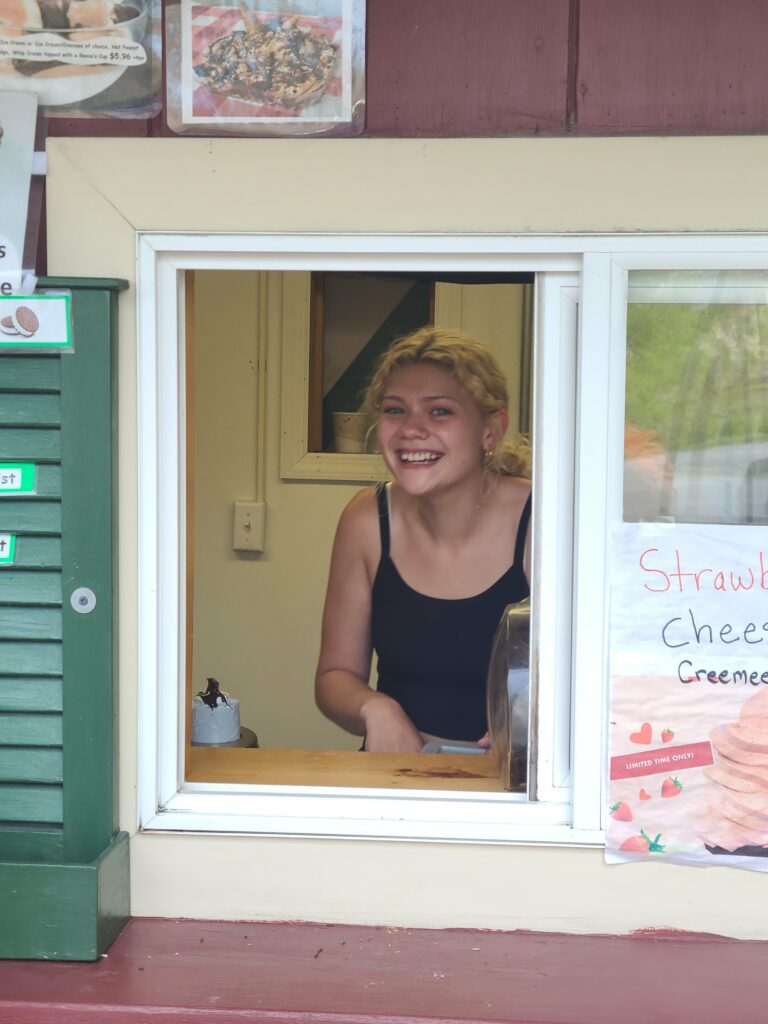 Amanda and I made it back to the travel trailer and got some sleep. We had about a 3.5 hour drive through the gorgeous Green Mountains and White Mountains crossing Vermont, New Hampshire, and Maine on our way to the ride. Meanwhile, Anna, Alex, and Quinn loaded up 4 horses and headed out from CT to meet us at ride camp.
There was a minor mishap while I was hooking up the travel trailer on Saturday morning. I didn't have the truck exactly straight to the trailer. For those not familiar with weight distributing hitches that involve chains from the load bar to the bracket, not being straight results even more tension than normal on one side. It also makes it harder to get the retaining pin into the bracket. And that's how I found myself wiggling the pipe on the bracket with one hand while trying to get the pin in the retention hole with the other. In case you didn't know, when the the 18″ pipe flips back over under heavy tension, you will wonder if your femur is broken, or your quad is just shredded. No bones were broken, but it was a good thing I didn't have to ride 30 miles the next day. My hand can almost cover the current bruise. I walk with a limp.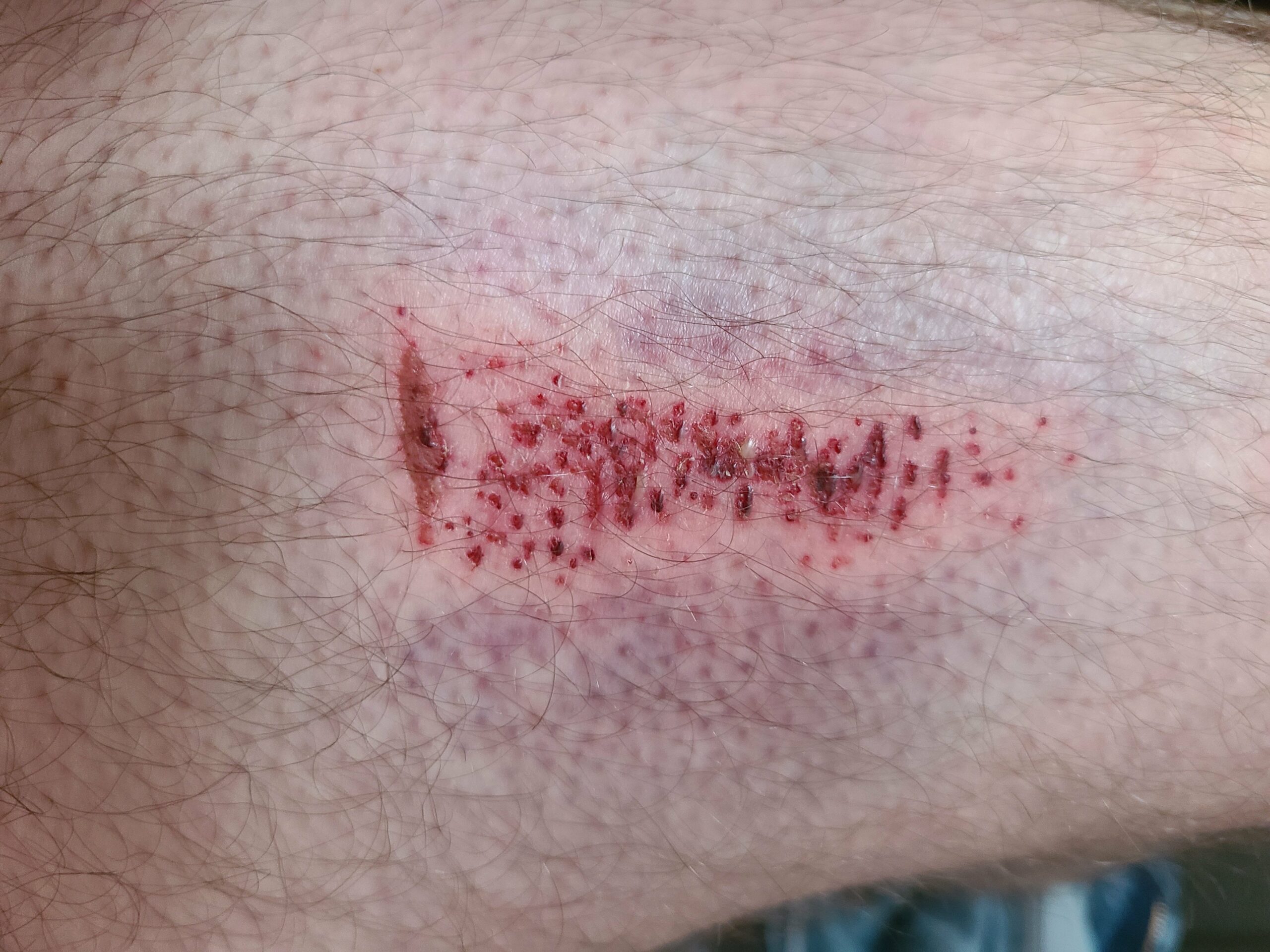 The Horses Across Maine endurance ride is held at the Waterford, ME fairgrounds. This was our second year going to this ride and they limited entries to allow a single vet to handle all vetting. While there were 2 days for competition, we could only pull off riding on Sunday. With a small field of riders, there was no shortage of space to set up. Additionally, the fairgrounds allows riders to use the cattle barns for stalls if desired. We desired. Once the horses arrived in camp, we had them settled and camp set up in about 30 minutes (definitely a Sawyer family record).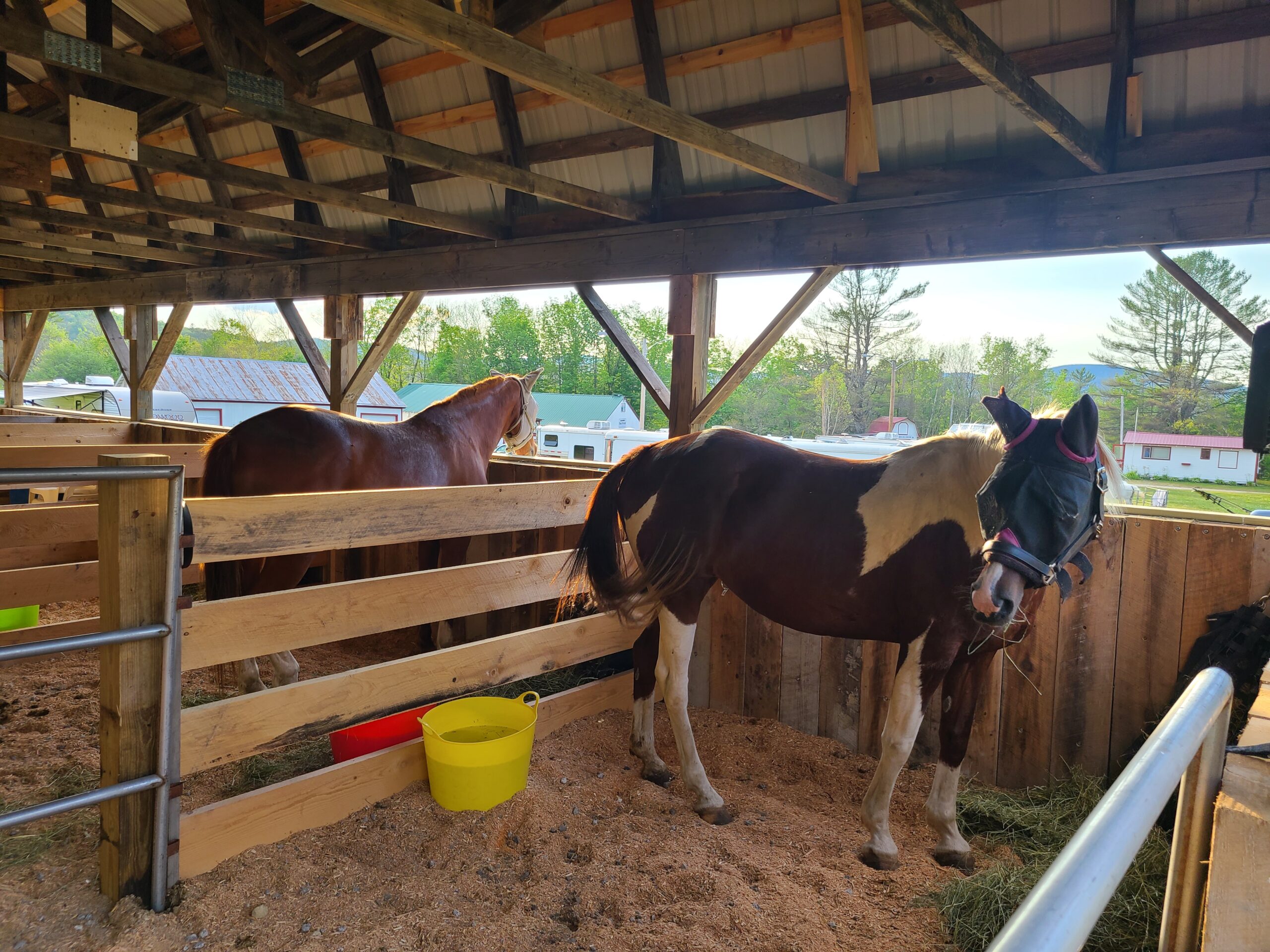 Vetting in went fine and we grilled some hamburgers for dinner. The ride meeting was at 6:30 and the kids wanted to be in bed at 8 so they could get 8 hours of sleep. The start time on Sunday morning was 0600!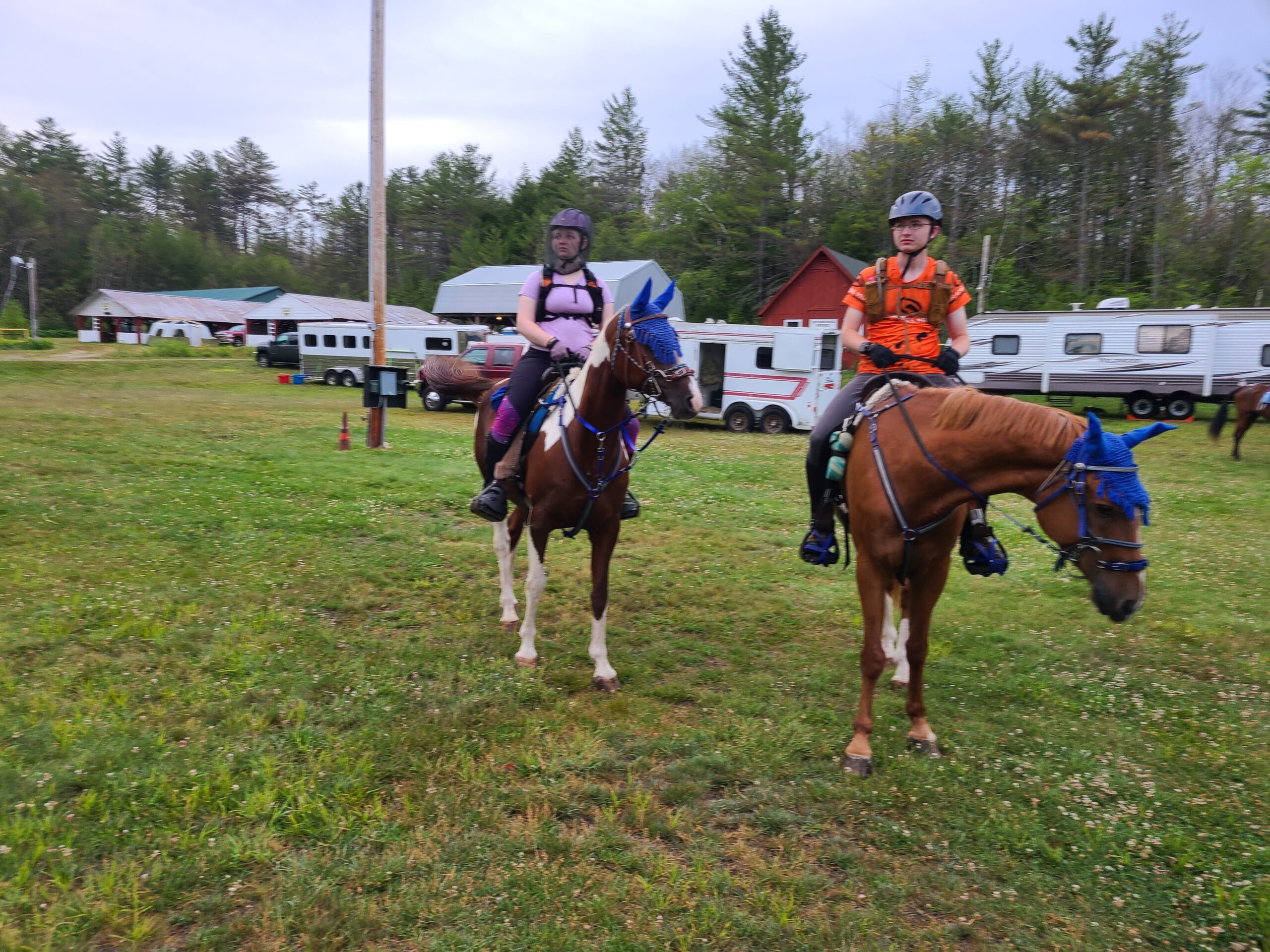 Since the teenagers don't need sponsors, and since Missy and Mojo like to move out faster than Huey and Amira, the group split into pairs for the ride. The first loop was 17 miles. While they were gone, I was a good crew member by cleaning stalls, prepping feed for the hold, taking a nap, and walking the dogs.
Alex and Quinn came in at about a 6.8 mph average and vetted through easily. Anna and Amanda were only about 12 minutes behind and also had no problems vetting. All the horses were happy to have some mash and the stalls made it easy for the family to get some snacks of their own in out travel trailer. They all headed back out for the second loop and about another 2 hours of riding. When they returned, all horses pulsed down just fine and cleared the final vet check. There were 12 starters and 10 completed. Alex and Quinn tied for 6th, Amanda was 8th, and Anna was 9th.
Wanda Clowater of Clowater Art and Photography was there to capture ride photos. Here are the ones we bought to save the memories!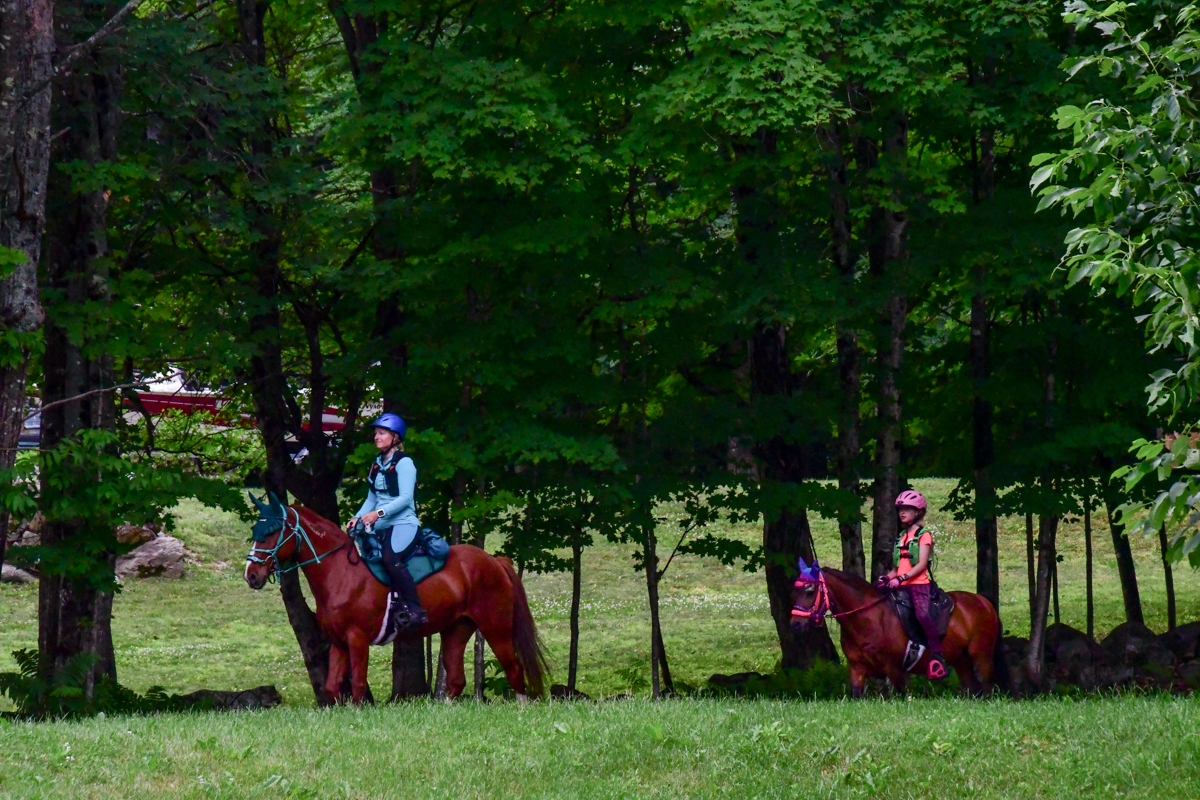 Even though they were done with the 30 miles by noon, we had decided to stay over and enjoy camping with the horses. The family all climbed into the air conditioned travel trailer and took a nap. Then we hung out around the fairgrounds as all the other riders packed up and headed home. By dinner, we were the only ones left and it was just fine. Monday morning, we got up early and packed up; we were home by 1.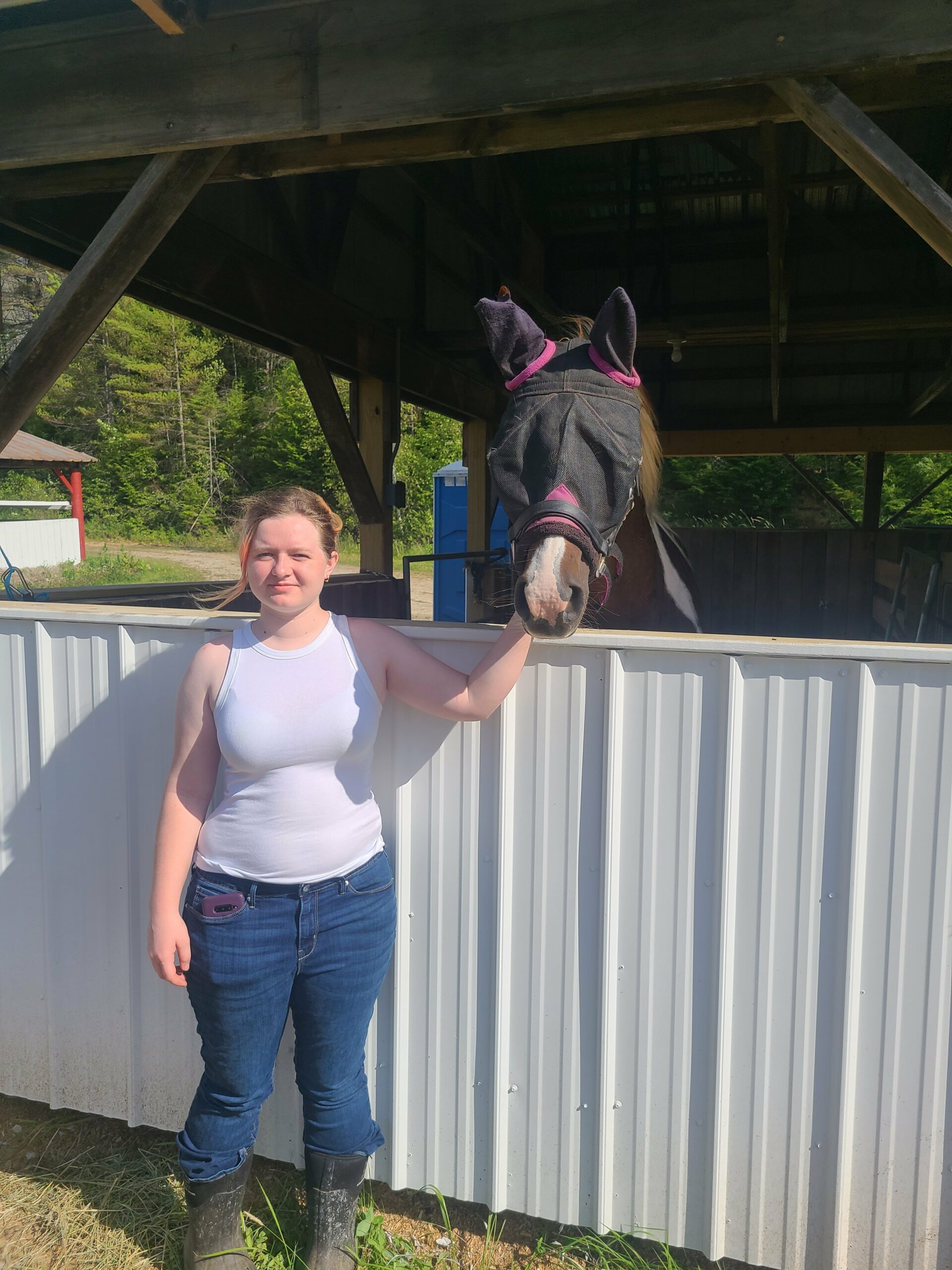 This ride puts Huey at 440 Limited Distance miles; he needs 60 more miles for Amanda to achieve her 500 mile target with him. The next event will be Pine Tree in August!