Last weekend, Alex and Amanda joined me (Rob) at the CT Trailmixers Fall Fling trail race. It's a 400 minute race around a 2.2 mile trail loop. You can do as many or as few loops as you want. This was Amanda's first trail race. We left the house at 5:30 to get to the race and temperatures were in the upper 20s when we started. None of us had been training so we didn't have high expectations. Amanda did 2 loops, Rob did 3, and Alex did 4 (just to do 1 more than Dad).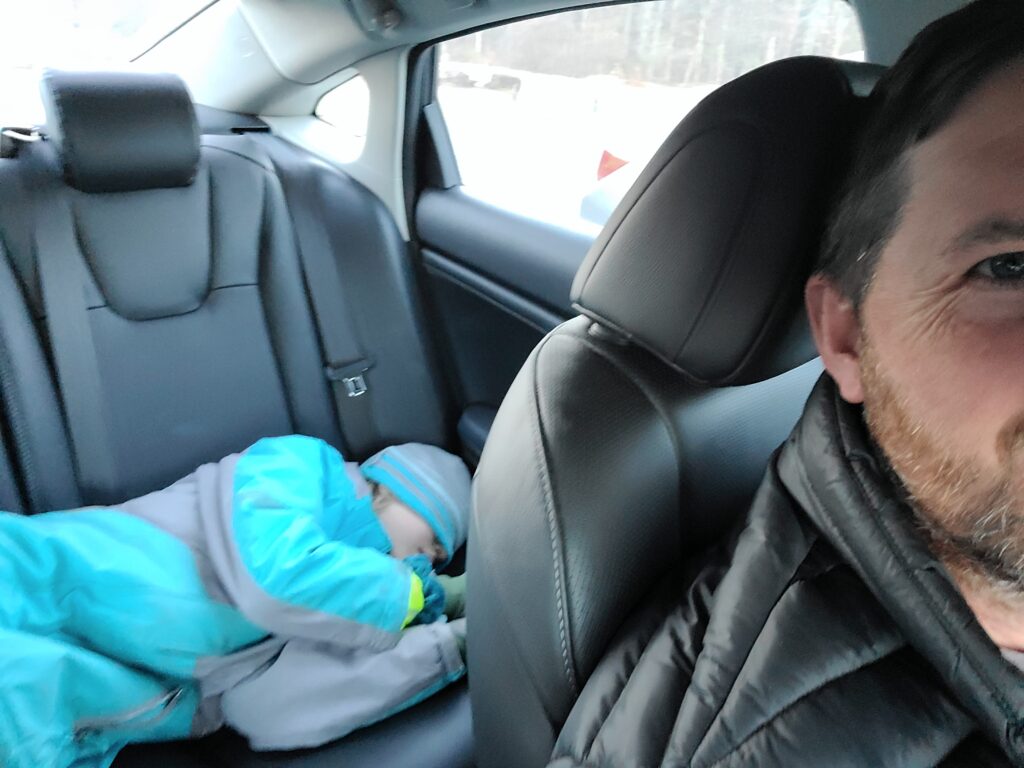 It was great to race with the kids, but I made the choice to stop after 3 loops to avoid doing too much while under-trained. It was a serious wake up call for how much fitness I have lost; the scales show the lack of commitment.
Much to Anna's chagrin, I am a very goal oriented person (and maybe a little bit cyclic). Without a goal on the horizon, I don't commit to incremental work that would sustain my fitness and weight. So it's time to set some goals and commit to the journey. This is generally known as my bad idea's amongst my close running friends; registering for events when I'm nowhere near trained or ready.
Twisted Branch 100k running race, August 2023. I have never run more than a trail marathon. I've been lurking on the edge of ultra-running, but haven't committed to breaking through the distance ceiling. That ends in 2023.
Traprock 50k. In 2022, Alex and I ran the Traprock 17k. It's a tough course and there was no way I would have finished the 50k in 2022. I registered for this one because if I can't do a 50k by mid-April, then I'm way off track for the 100k in August.
It's likely that there will be other trail races on the schedule (like the CT Trailmixers Spring Fling – 600 minutes on a 2.2 mile trail loop). Alex and I plan to do some Ride and Ties and there are some other goals for 2023, but regaining my fitness has to be #1.
I see this in meme's all the time and the truth has become completely clear to me recently. "You should sit in nature for 20 minutes a day… unless you are busy, then you should sit for an hour" – Zen Saying