Look what followed me home! Midkhnight Mischief (barn name Missy) is a 14yo, 15.2hh, 3/4 Arabian/Pinto mare. We purchased her today from Patty Christman in NY. Patty has competed with Missy for over 1000 ECTRA miles over the past 8 years, but made the very hard decision to shift to a less animated horse and offered her to us.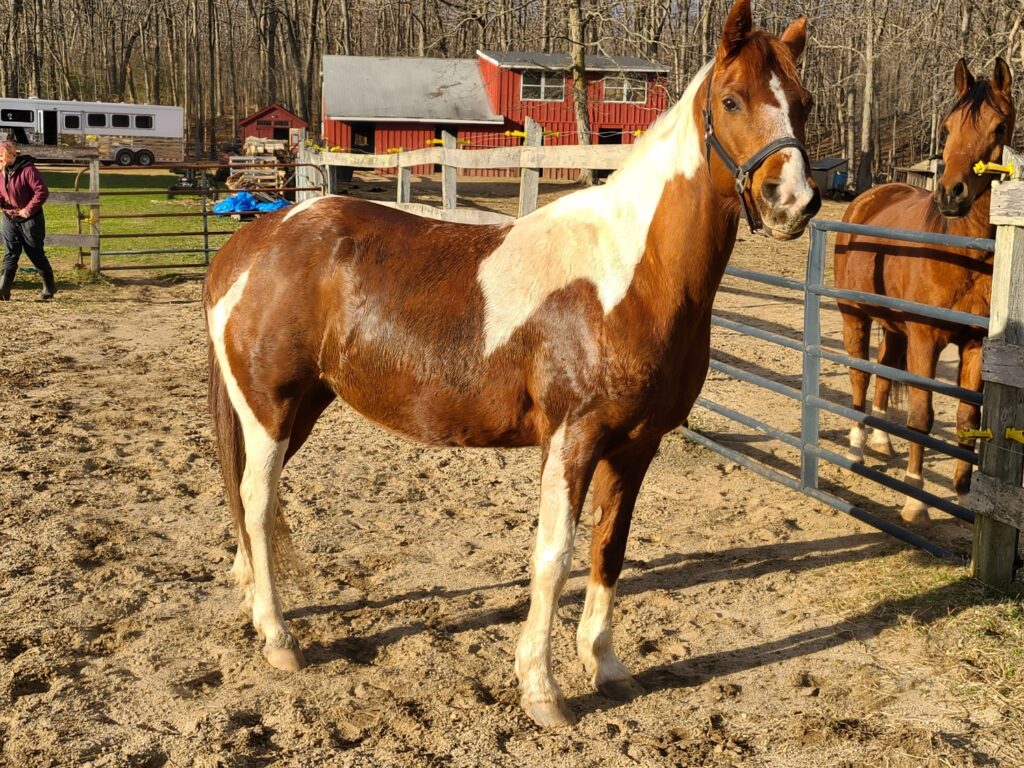 She was a little sweaty after getting off the trailer, but in true distance horse fashion, drank about 5 gal of water and started eating hay. She settled right in like she's at ride camp. We look forward to hitting the trails with Missy and getting her out to some rides this season.
Here are some more pictures from Patty and Missy in the past.