1 month ago, we posted about refocusing and getting back to riding being the "The Mane Thing". Since then, I have been struggling with distractions. I was registered for the Traprock 50k race in April and spending every Sunday morning running to train. The problem was, I wasn't really running as much as I needed and I wasn't riding Mojo as much as I should to get him ready for our first ride in May. Last weekend, I raced the Colchester half marathon and the training issues caught up to me. It's a hilly course (about 1000′ of elevation) and I ran a 1:55, which I was happy with, but I had a lot more fatigue in my legs than I should have and the tightness in my hamstrings lingered all week.
The reality was, I had fallen back into the same trap from last year. I was splitting my limited training time between two different sports that require a lot of commitment and training. I was doing just enough to (barely) get by in each and not enough to do well in either. Physically, the 2 days a week of long runs was catching up to me and I couldn't keep it up.
So, today, I made the tough decision. I withdrew from the 50k. I do love to run, and I will still run trails. But my runs will be closer to 1 hr instead of 2-3 hrs. And I'll do more runs with the kids, instead of running with others training for 50k races. And I'll put more time into my training with Mojo to get us ready for our races together. Maybe I'll take him running with me if I can teach him to stop stepping on my heels.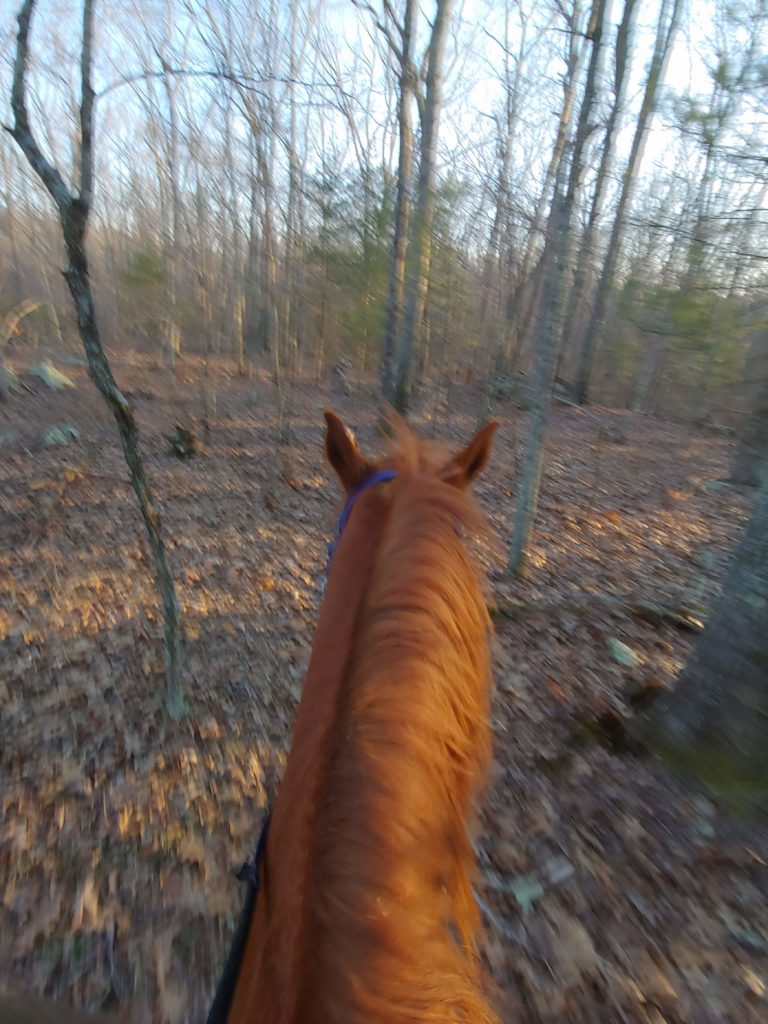 Now if we can just make a post every week like we wanted…