For the first time since 2015, we have baby goats on the farm. Yesterday night, 2 of our does kidded, giving us 4 buck kids and 1 doe kid. Both does and all 5 kids are doing well. We have 2 more does due in the next few days and then 1 more due in May. All of the kids are sired by Idikka Yoshi. I'm very pleased with his contribution to these kids and I see improvements on each doe in the kids.
Rainbow (Longvu Log Over the Rainbow) surprised us by going into labor first and dropping both her buck kids in under 30 minutes. The first one was 10lb and the second was 9.3lb. Rainbow has a nice length of body and milked for 18 months on her first freshening.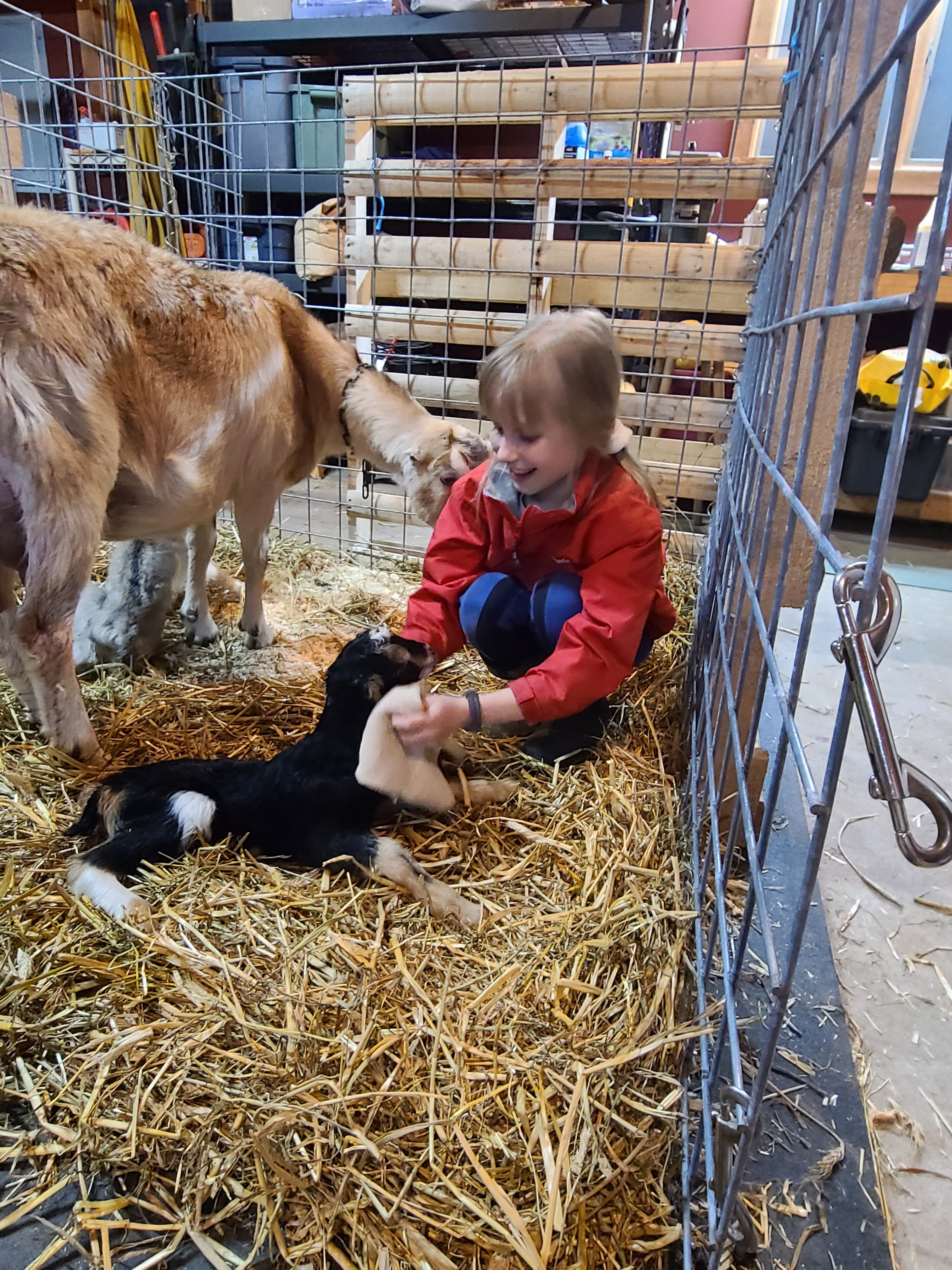 Tulsi was known to be carrying at least triplets, so we were pleased that she was showing signs of imminent labor 4 days before her due date. She was a little slower building to delivery, but eventually provided buck kid #1 at 6.3lb, buck kid #2 at 7.2lb, and doe kid at 6.5lb. Tulsi is registered Native on Appearance, so her kids are considered Experimental in the American Dairy Goat Association (ADGA) registry.