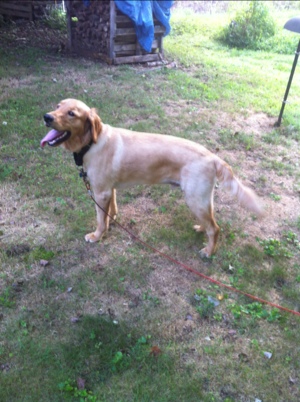 In the last 13 years, we have always had at least one dog. Anna and I had previously discussed our options for what breed we would get next. So, with the passing of Baron, our search began.
Last night we brought Mack home to join the family. Mack is a 1 year old, Golden Retriever. The family that owned him didn't have enough time to match his activity needs.
Mack is already house trained, neutered, crate trained, knows some basic commands, and kid friendly. He is also a huge fan of fetching, which the kids love.
Welcome to the farm Mack!