Last night when Rob got home from work, we went for a walk in the forest. Our property directly borders Pachaug State Forest, Connecticut's largest state forest. We walk out of our horse barn and are in the state forest in 20 yards. It is my absolute favorite thing about our house. Rusty loves the forest too!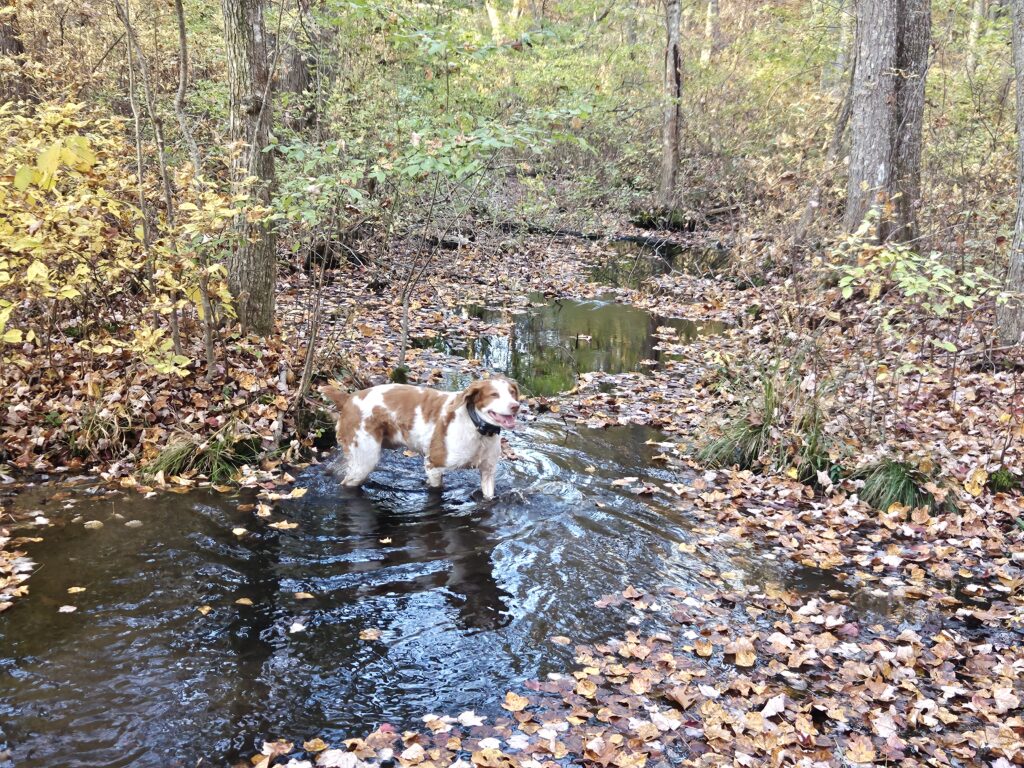 There is something special and relaxing about hiking. I find it resets my inner peace. This time of year, the earthly smells of leaves and water, ground me like nothing else really does. Maybe the Japanese are right about that forest bathing thing…Exercise and nature fill up my bucket.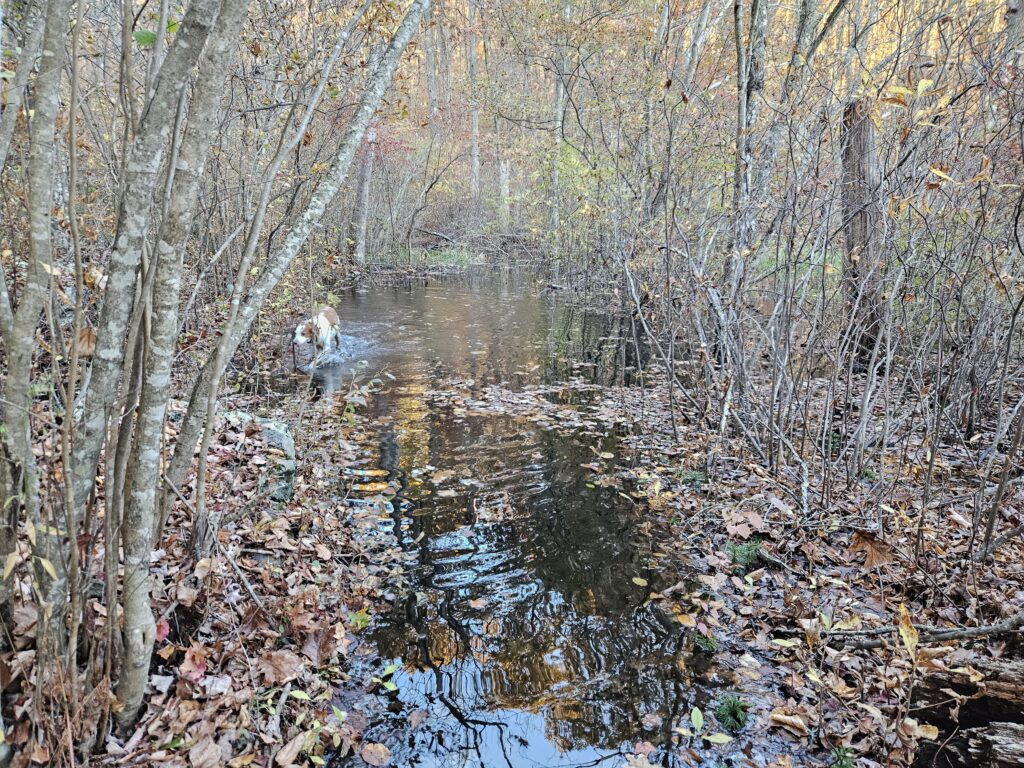 We didn't hike for very long, we walked for about 2 miles. The sun was setting and Rob is still recovering from his accident. He took a few running steps and said: "Not yet". Yes, I agree. Not yet. Patience is a virtue.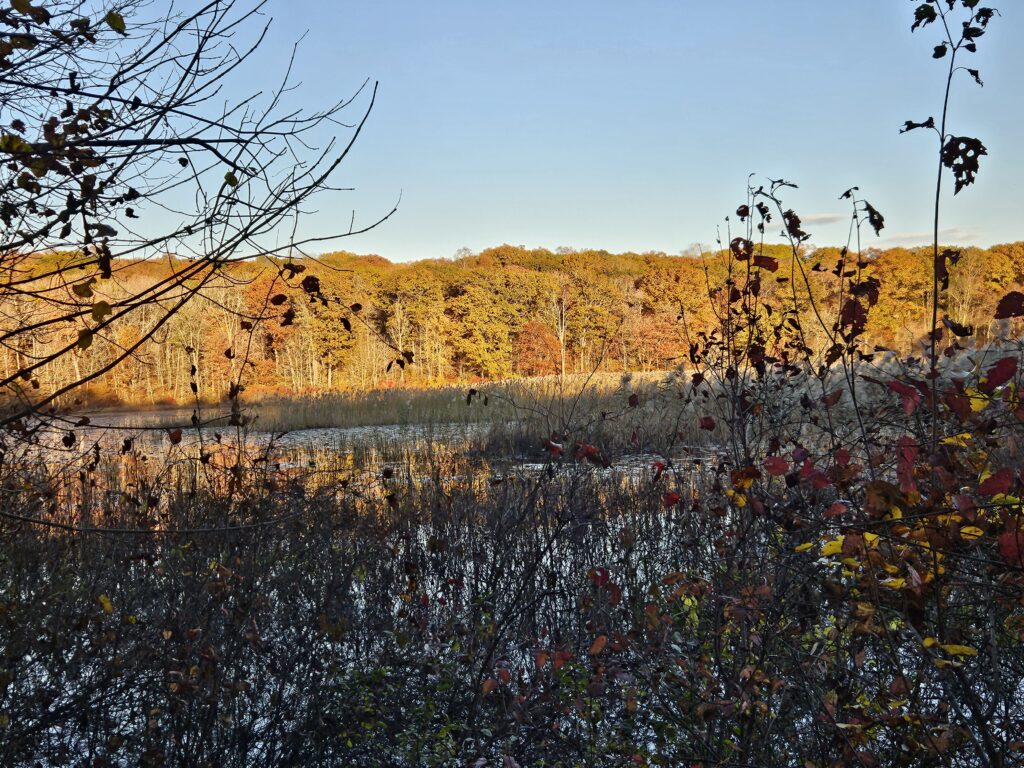 We walked over to the "water fall", which is a popular destination for our kids when they hike or run in the forest and we contemplated new better ways to connect to the Yellow CT Horse Council trail without having to go out to the main gravel road first. Maybe this is a good project for Rob's recovery this winter. We had found an overgrown forest path several years ago, but never finished clearing it.
As we came down the path to the house, the kids texted that goat chores were done. The light was fading and the view of the sunset across the road was, as always, spectacular.