Amanda was inducted into National Junior Honor Society.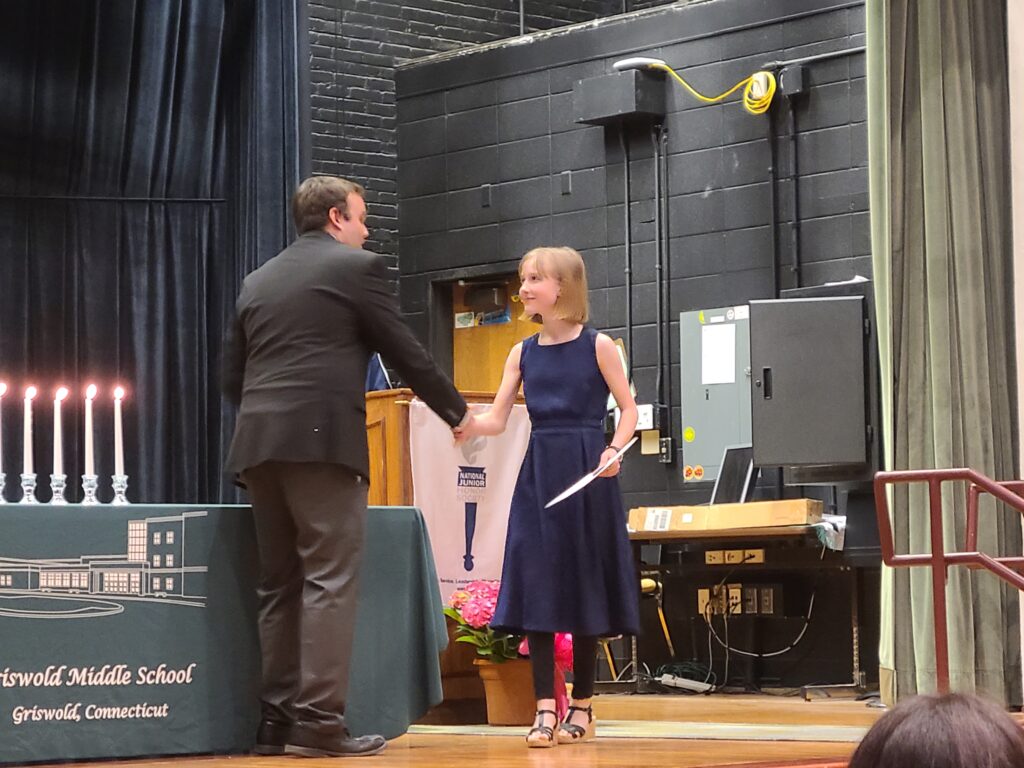 Amanda got to hunt turkey with me for youth hunting in April. We got to see some birds but she wasn't successful at taking one. Turkey season is always when things get really byst riding horses. Maybe next year.
We added 2 duroc pigs to the farm to grow out for the summer. They will get the extra goat milk and take a trip to freezer camp in the fall.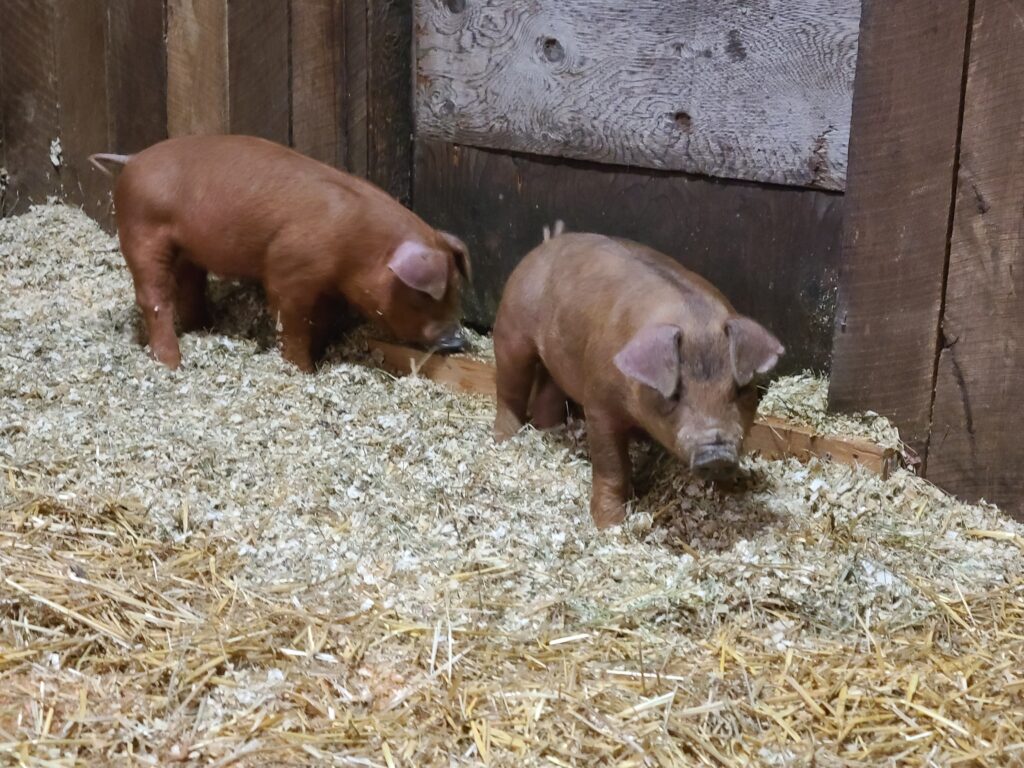 Alex is in his last week of classes for his Nuclear Engineering Associate's degree and plans to attend URI in the fall to pursue his Bachelor's in Nuclear Engineering. He has another internship at Millstone (local nuclear plant) this summer.
Quinn has about a month until high school graduation. They will attend Eastern Connecticut State University in the Fall and plan to major in Computer Science.
Anna and Amanda took Amira and Mojo out for an 11 mile ride today. Now we are wrapping up the weekend by the fire.