Sawfish Camellia started off our kidding season today with a super easy delivery of twin does. She was due yesterday and based on how big her udder got earlier this week, we actually expected her to deliver about 36-48 hours earlier. Amanda didn't have school on Friday, so she set up a hammock in the barn Thursday night and did hourly checks on Camellia (Camellia is her goat). Unfortunately, the temperatures were in the 20s last night so she had to sleep inside.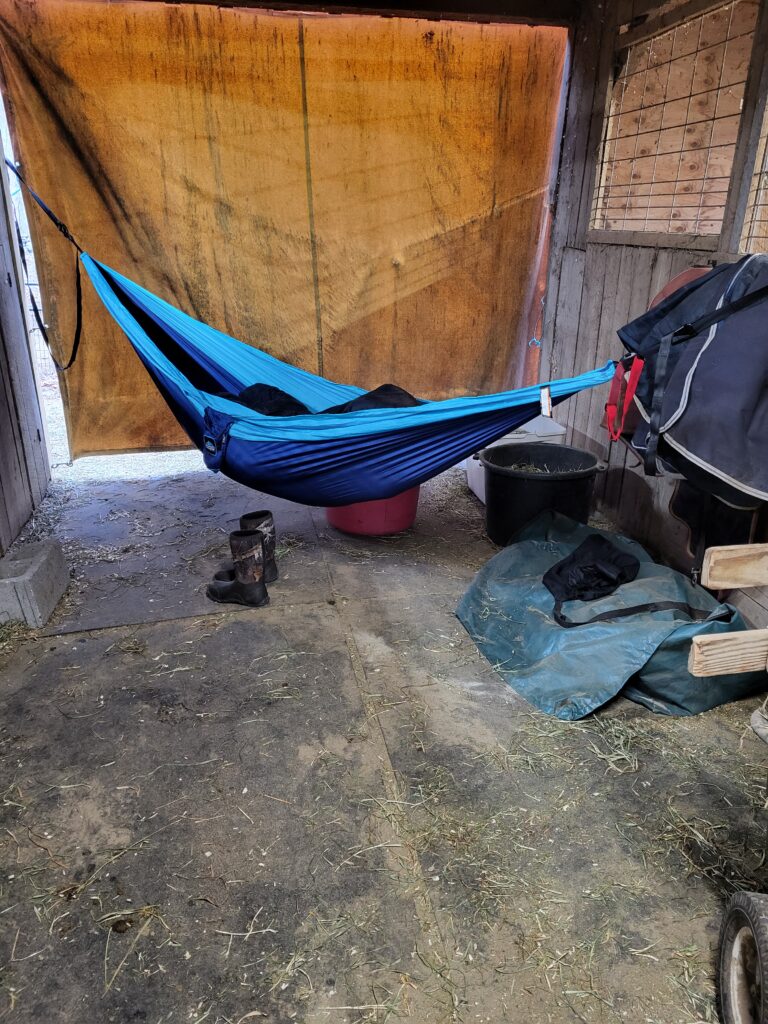 Throughout the day, we were checking on Camellia every hour. Around 1, Amanda came into the house and announced she saw discharge and kidding was imminent. She went back to the barn and called the house almost immediately to announce "there were feet "I see feet!" 15 mins later we had twin does at 7.1 and 7.2 lbs.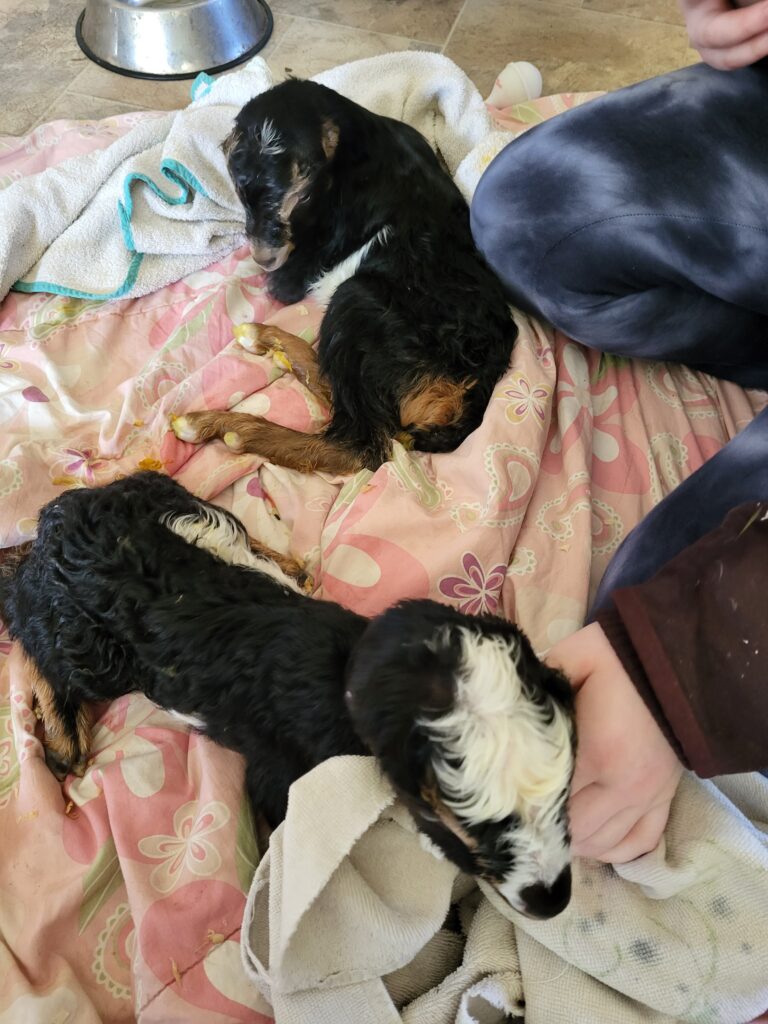 This year, we have shifted to all bottle babies. That means we are pulling the kids at birth and they are coming into the house for a few days before moving into a kid pen. We made this choice because the bottle babies are just always friendlier and easier to handle. It also means kids we are selling can leave earlier.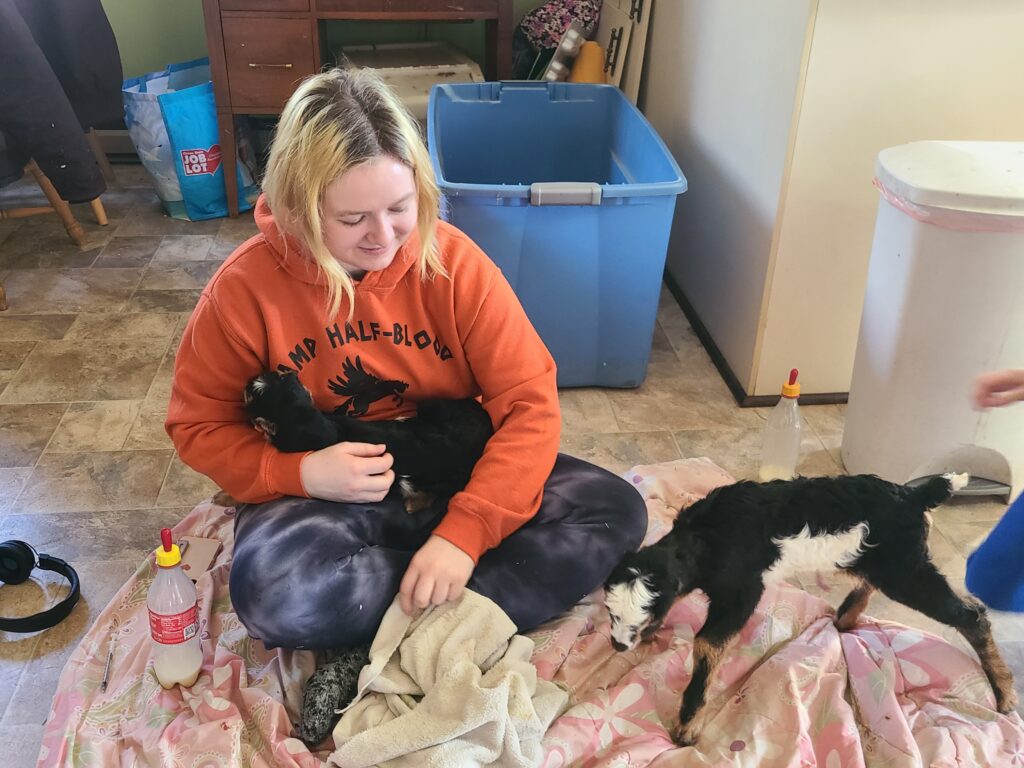 This year's name theme is cars. The baby with a lot of white on her face is Sawfish AS Mercedes (barn name Merce) and the black and brown faced doe is Sawfish AS Porsche. The AS in their names is for Amanda Sawyer since they are in her herd.
This morning, Anna snapped a picture of Camellia's udder while she was on the stand. Once Camellia kidded, we hand milked her for the colostrum for her babies. I honestly don't think we have ever had a first freshener that was as easy to hand milk so fast after kidding. In the first 5 hours she has given us 2 quarts of colostrum and didn't kick the milking bucket even once. Let's hope that continues!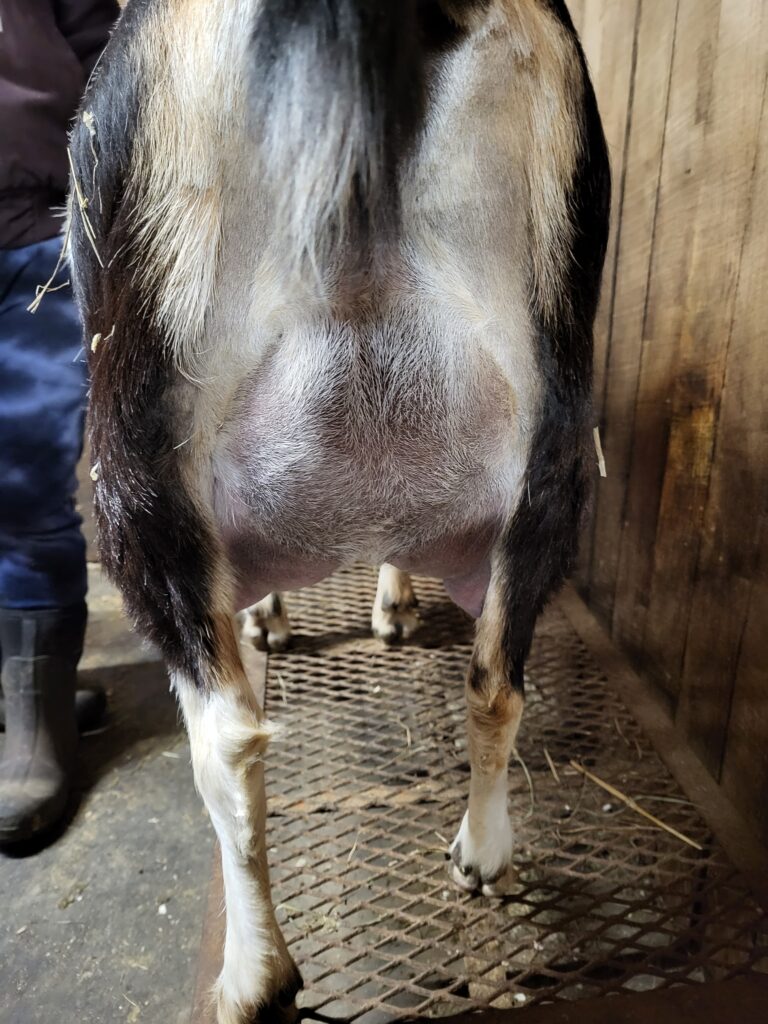 We have 2 more first fresheners due over the next two weeks. We will be retaining one of either Mercedes or Porsche and the other will be available for purchase.