The North Stonington Fair was held from Thursday-Sunday this past weekend, July 14-17, 2022. We were there with our goats and for the first time, Huey in the driving show.
On Thursday, we arrived before lunch and got our goats settled in. The kids hung out around the goat pens while I did some work on my laptop in the travel trailer. The fair opened up at 5pm and the kids headed out for some rides and fair food. Unfortunately, the fair had to close early at 9pm due to electrical problems. We were using our generator for the travel trailer, so it didn't really affect our living situation.
Friday was spent with the kids clipping udders and managing the goats as the fair was again closed during the day and only opened for the night. The nice thing about this type of setup is it gives us an easy day, but it makes the entire event longer.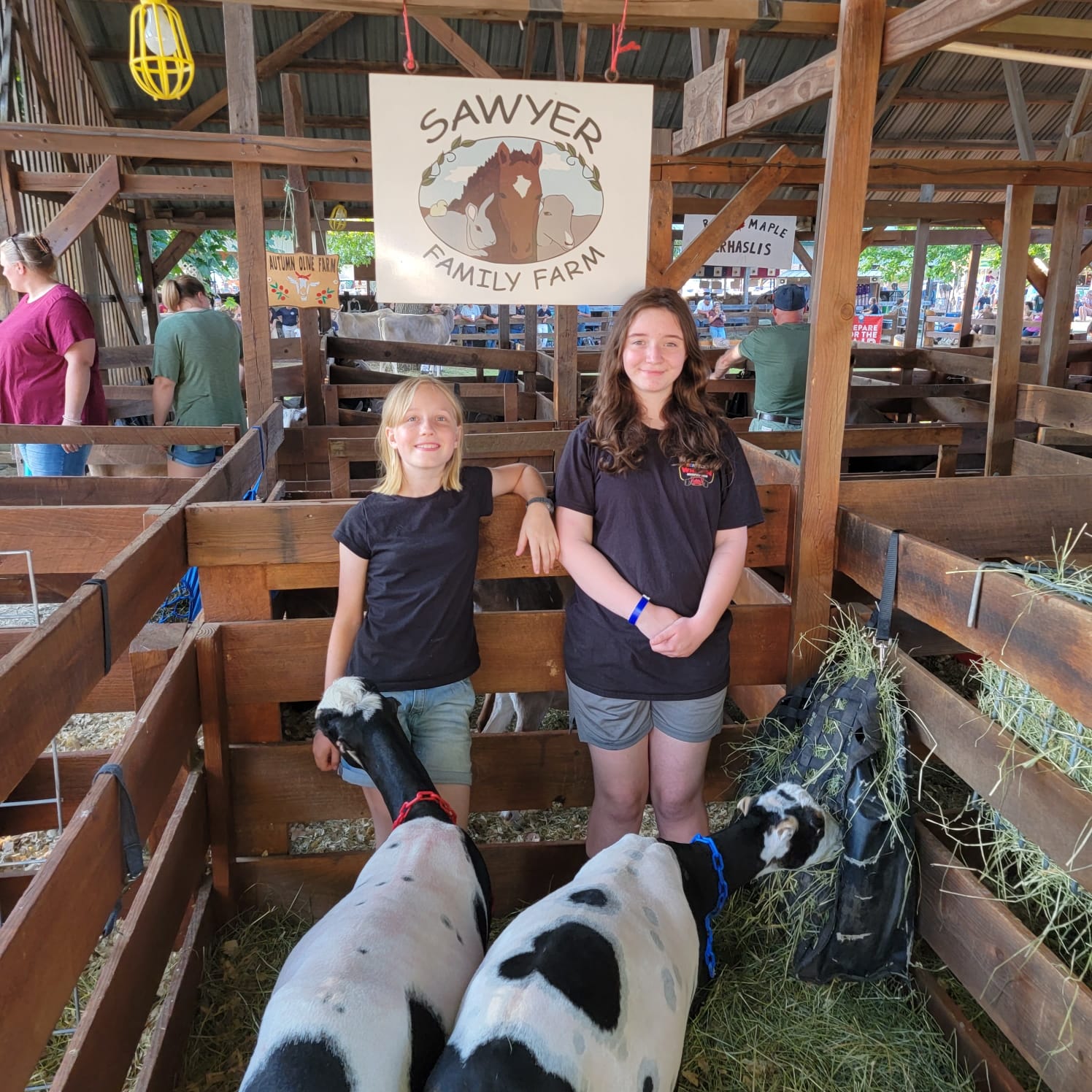 Saturday morning finally brought the goat show. Quinn, Amanda, and Kaylin all spent about 6 hours handling goats. Kaylin is one of Amanda's best friends and leases goats for us through 4-H. She camps with us at all the fairs and contributes to the clipping and preps for the shows.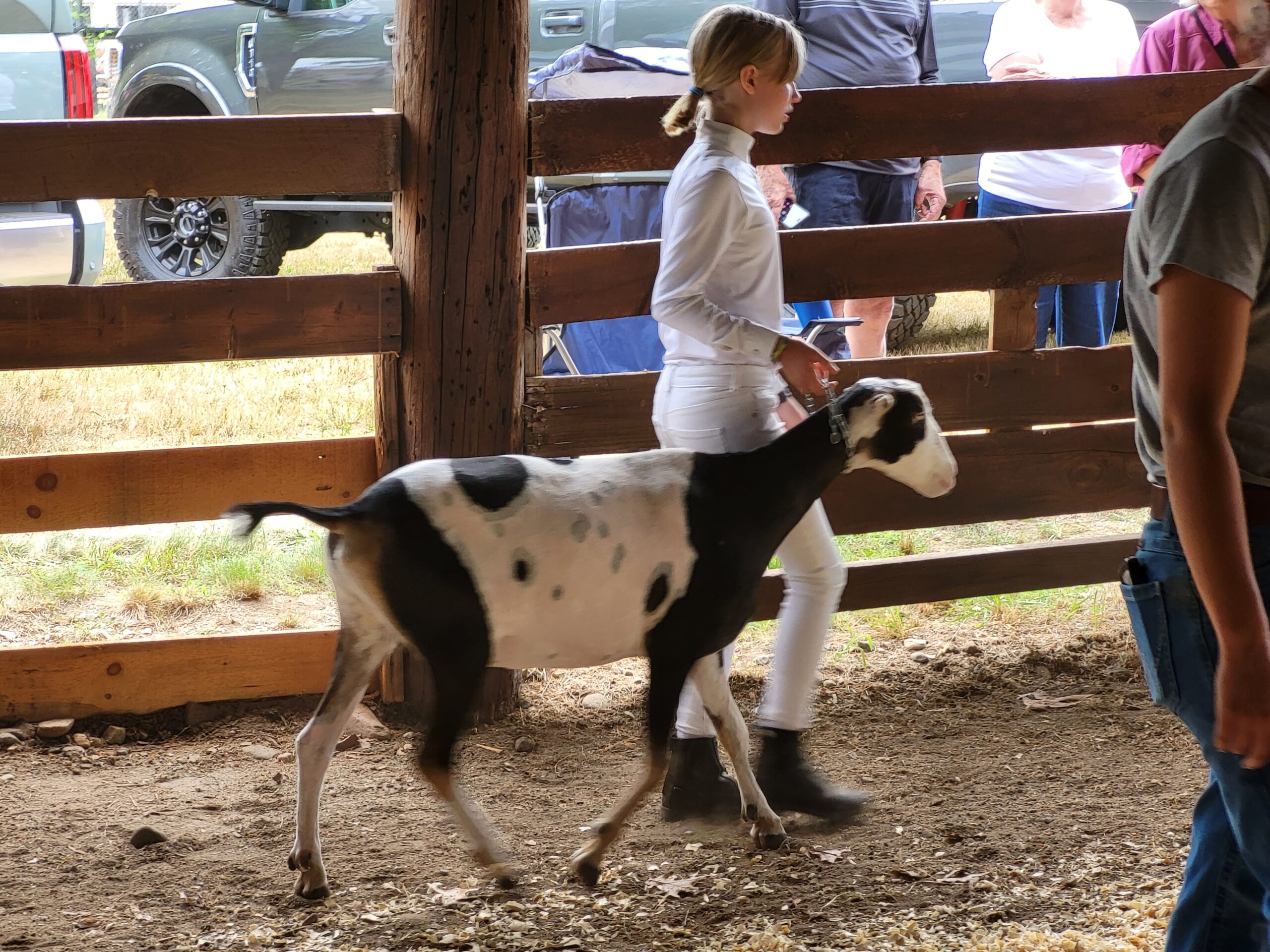 Kaylin beat Amanda in showmanship, placing 2nd to Amanda's 3rd. This is huge because the judge said the difference between the two was confidence in the answers. While Amanda is usually pretty confident, it has been great to see Kaylin come out of her shell and feel comfortable with the goats. Amanda was using Camelia this weekend because we chose to leave Rainbow (her normal showmanship goat) at home due to her not being in top condition.
Our crew did a great job showing the 8 goats we took and we ended up with the Champion Jr Lamancha, Champion Sr Lamancha, and lots of other ribbons. The kids also got to handle some Nubians and Toggenburgs for other families.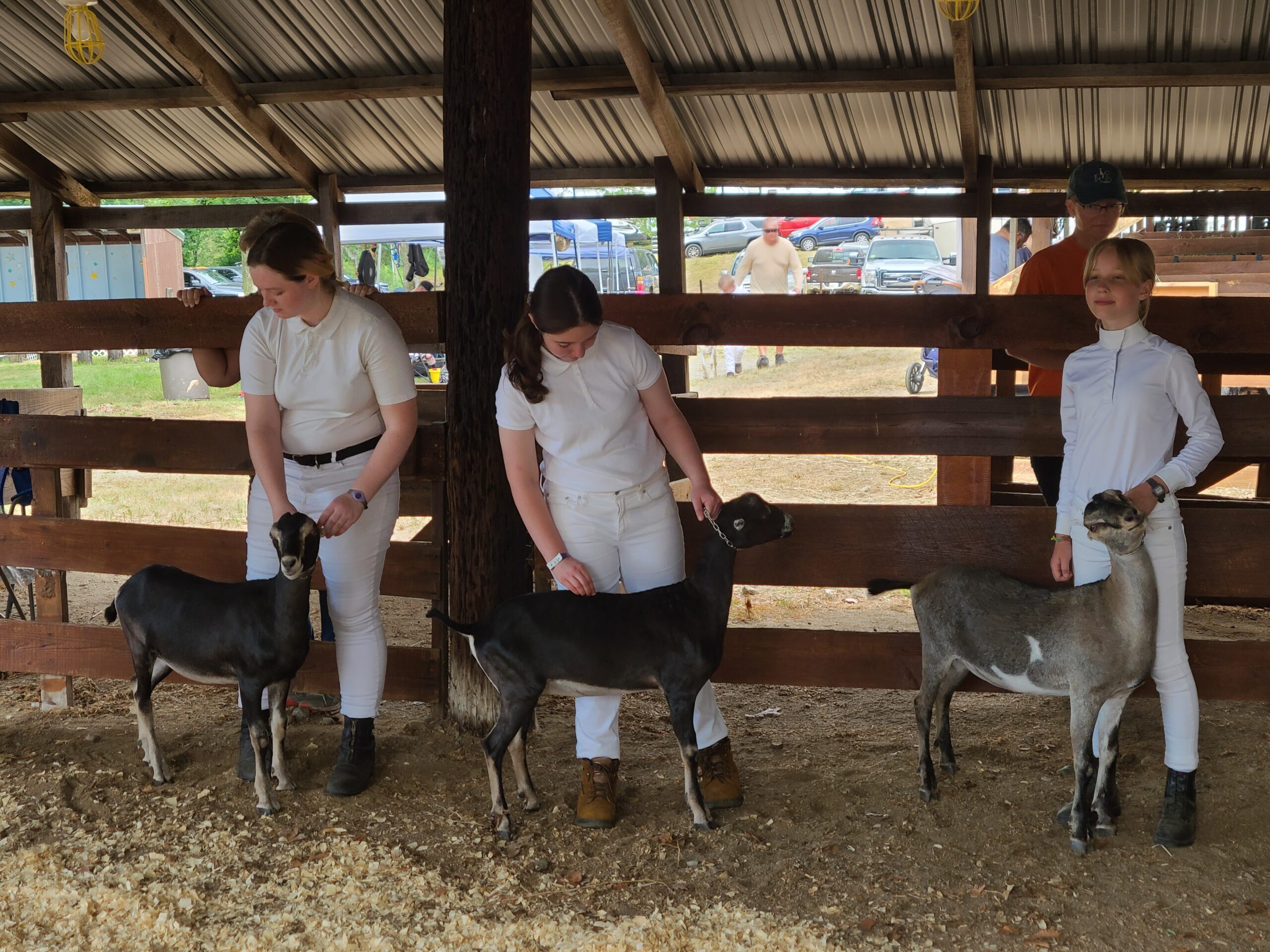 On Sunday morning, the kids took care of chores and Anna brought Huey to the fair with his cart. The Connecticut Valley Driving Club (CVDC), which we are members of, was hosting the driving competition at the fair. In years' past, we didn't participate, but now that the kids are a little older, we decided to give it a show.
This was the first driving show for Huey, Amanda, and Rob. We watched a few YouTube videos to try and understand what to expect, and then decided to give it a shot. Amanda's debut was in the "Ladies to Drive" class against three women with a lot more experience. We were all a little surprised when Amanda and Huey took the blue ribbon! Next, Rob and Huey were in the "Gentlemen to Drive" class and captured another blue ribbon. In the open driving class, Rob and Huey took 3rd. In the Novice class, Amanda again took 1st! After the lunch break, we had the cones class and scurry; we had never driven him in cones previously. Amanda got 5th in cones, but Rob took 1st out of 10 entries. In scurry, Rob dropped to 4th and Amanda had to leave for 4-H camp. Luckily, Quinn was able to step in for Amanda and take another 1st!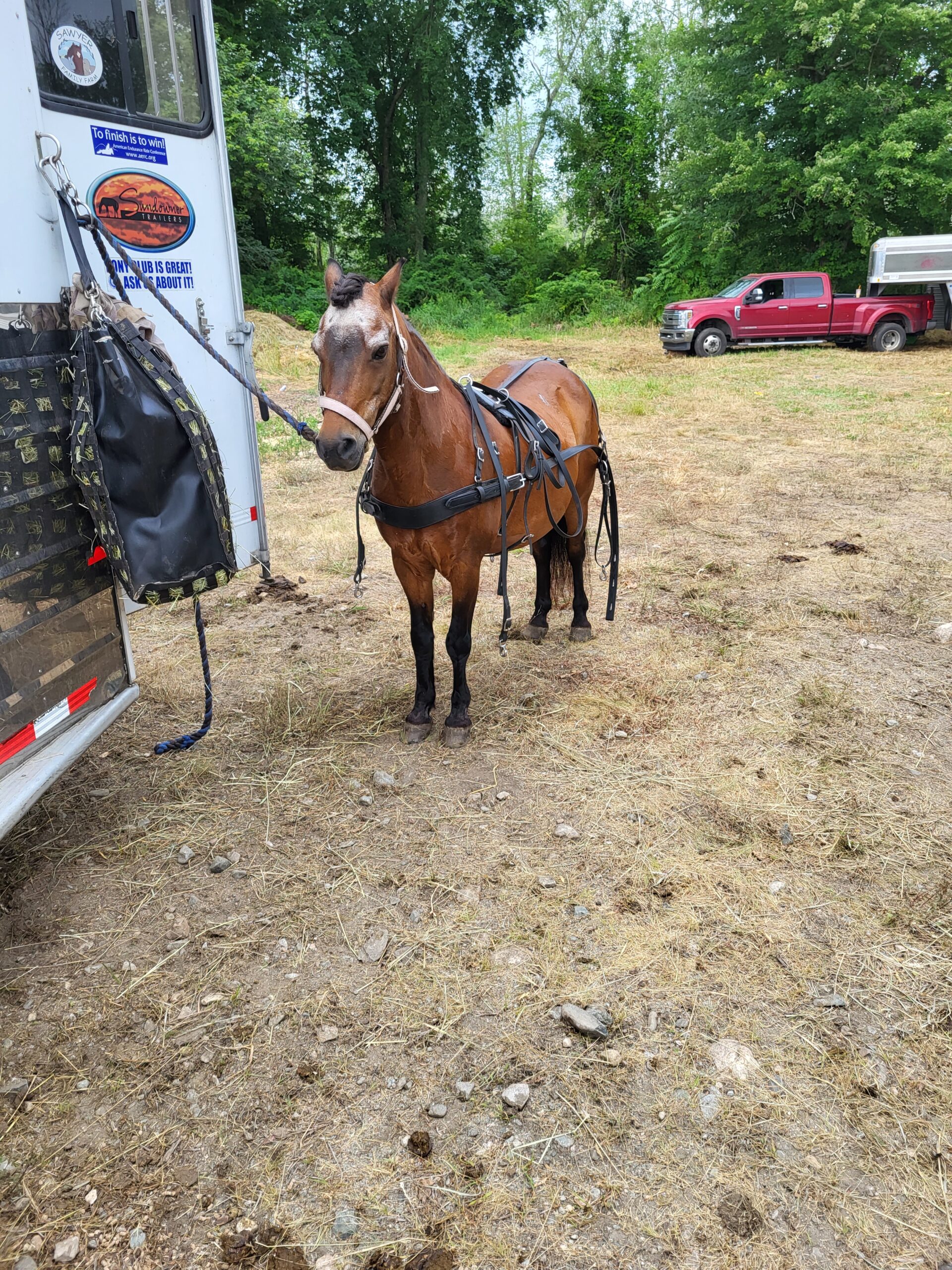 Of all the classes, I think Amanda's performance in Novice to Drive was the most impressive. The class included 6 entries ranging from a mini stallion to a pair of 5yo Spotted Drafts. Amanda did a great job navigating the crowded arena and kept her cool for a class that was about 10 minutes long. Here is a video of most of the action.
All told, Huey took 1st place in 5 of the 6 classes he was entered in and racked up a whopping $390 in premiums! Not bad for a 21 year old pony's debut in driving. The family was super excited with his performance and looks forward to some more driving shows as he eyes retirement from distance riding.