This past week was Spring Break for Quinn and Amanda. Quinn had their wisdom teeth out of 4/7, so Spring Break was mostly spent at home eating soft foods. I had to travel to DC for work, so Amanda went along. My 3 day trip was turned into a 5 day trip so we could do some sightseeing together.
Monday morning, Amanda and I hit the road to drive down. She was asleep within 30 minutes of leaving the house.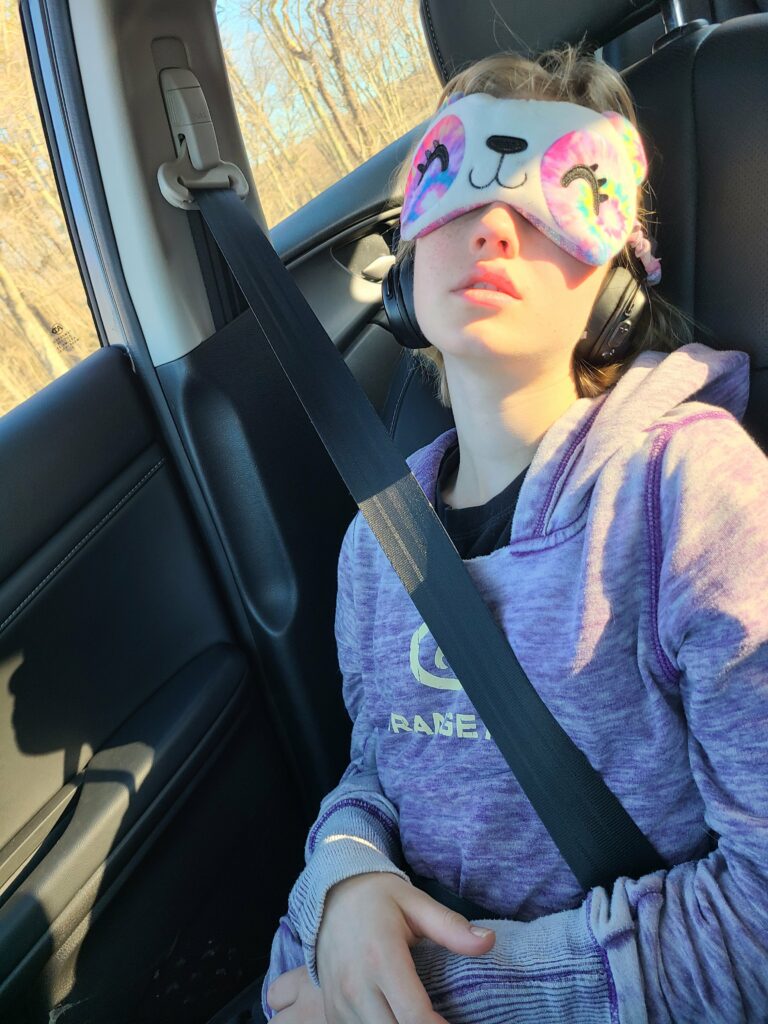 We made it to Baltimore in the early afternoon and went to the National Aquarium. Amanda enjoyed the Amazon exhibit and seeing the all the fish. But she was especially happy for ice cream afterwards. In fact, she ended up eating ice cream all 5 days.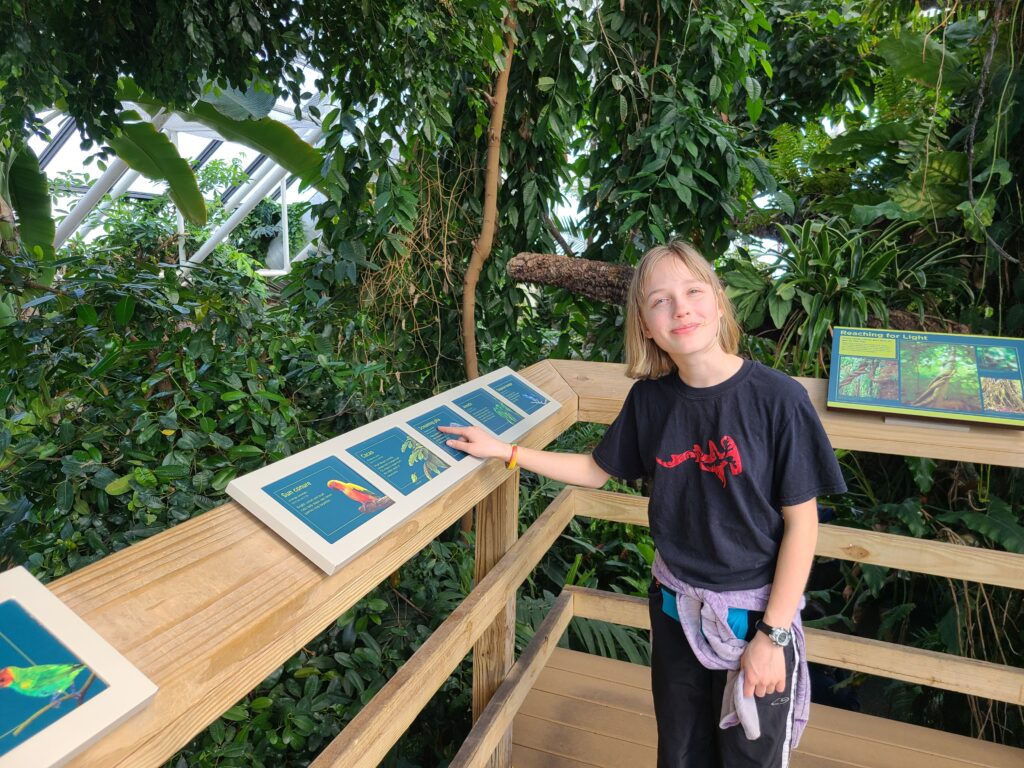 Tuesday morning, we headed to Annapolis to visit the Naval Academy. It's amazing how much prettier the campus is as a visitor instead of as a midshipman. Amanda enjoyed the tour, including me showing her where Anna and I met in April of 1996 at the International Ball.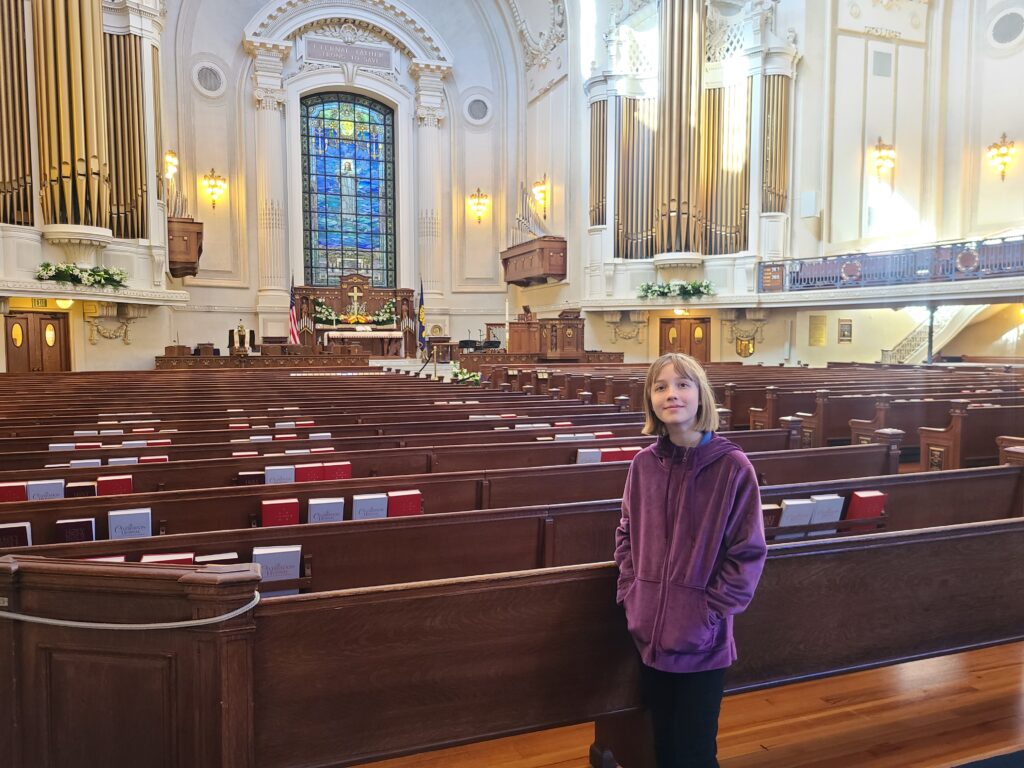 We went for a walk in DTA (downtown Annapolis) and had an early lunch at Chick & Ruth's deli. Chick & Ruth's is known for the all-day breakfast/lunch/dinner menu and milkshakes, but it's also where I took Anna for a milkshake the night we met. Amanda had a milkshake and was still talking about how big it was tonight at dinner.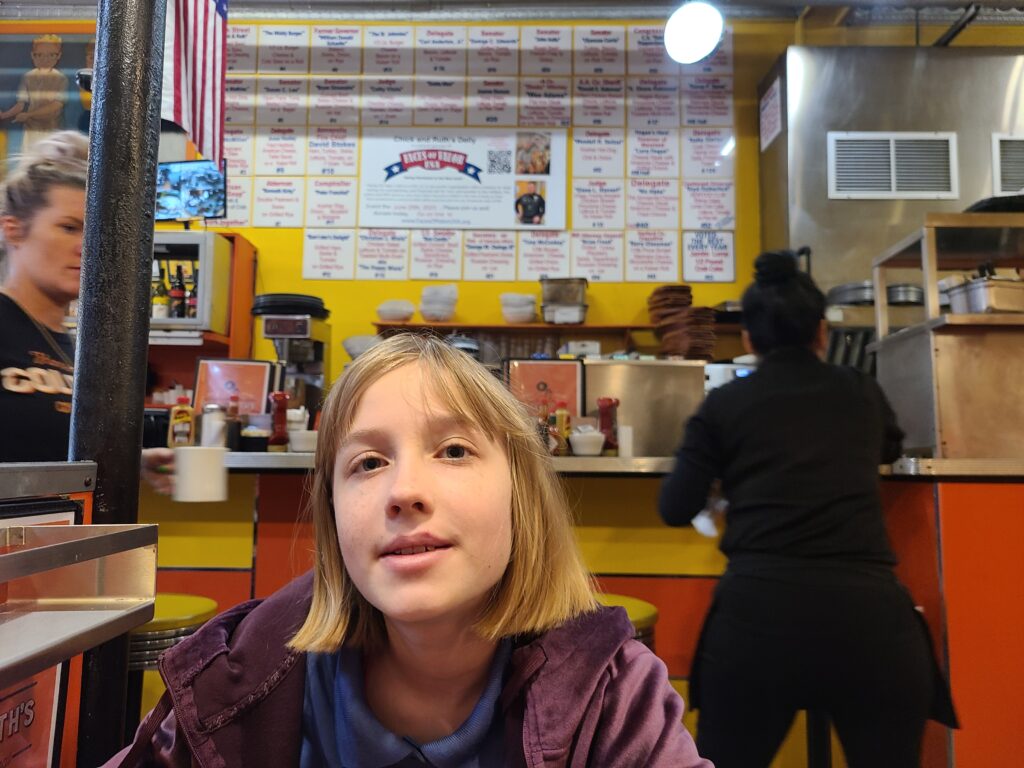 I had a meeting after lunch, but then we headed to the Smithsonian Museum of Natural History. Amanda particularly enjoyed the gemstone exhibit (she likes shiny things).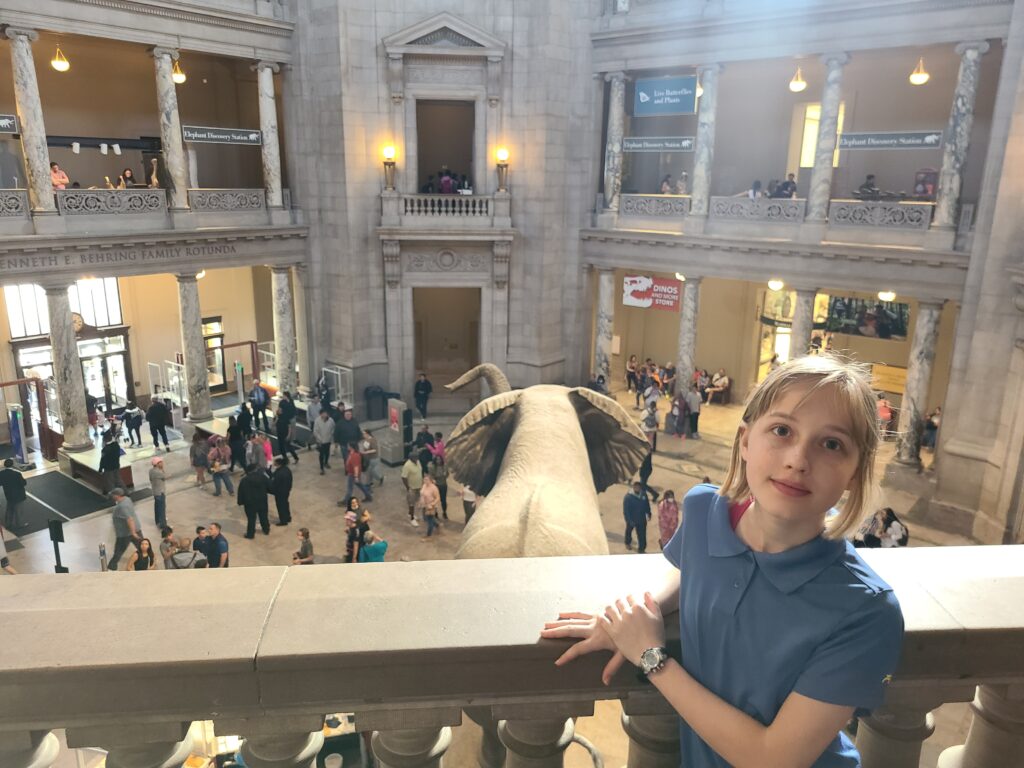 I had told Amanda we were having dinner with a friend from the Navy, but I didn't exactly tell her the truth about who it was. About 18 months ago, Mark and Tricia Gordon left Griswold for Mark's orders to the Pentagon. Amanda and Olivia were best friends, so I had arranged with Tricia for us to surprise the girls for a get together. We couldn't have done it any better – Olivia opened the door to find Amanda on the porch and both were completely in shock. They had a blast playing and painting fingernails throughout the evening.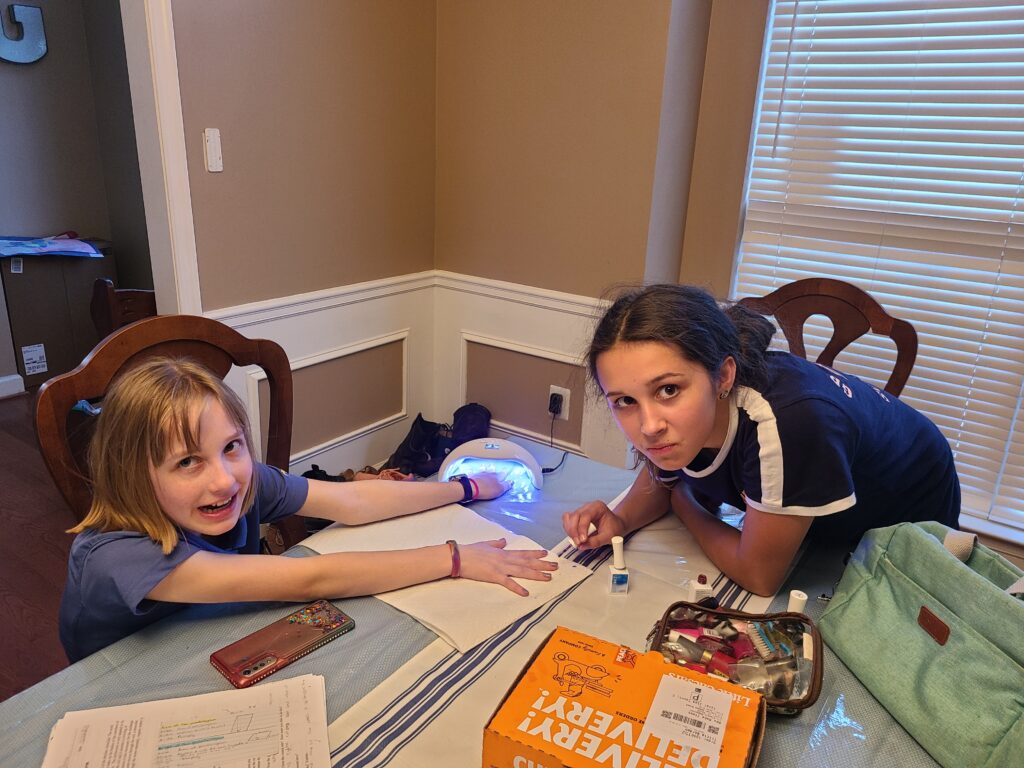 Wednesday I had to work, but we got finished early enough to head to the National Zoo in the afternoon (with temps in the low 90s!).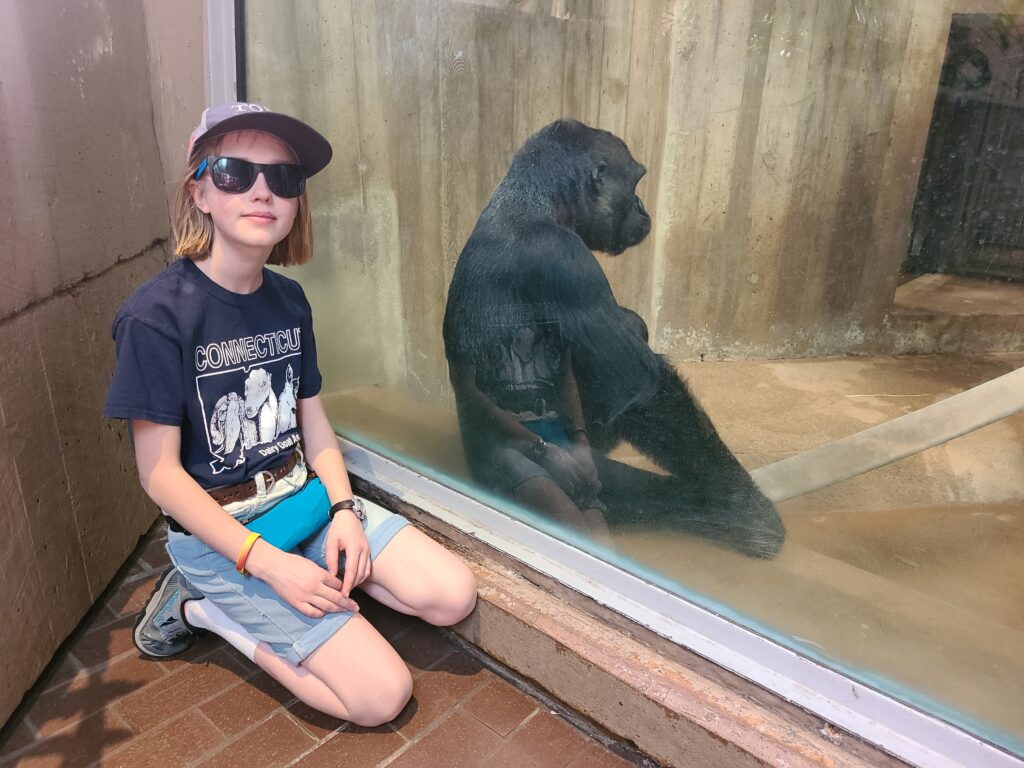 After the zoo, we met the Gordons for an evening at the Museum of Illusions.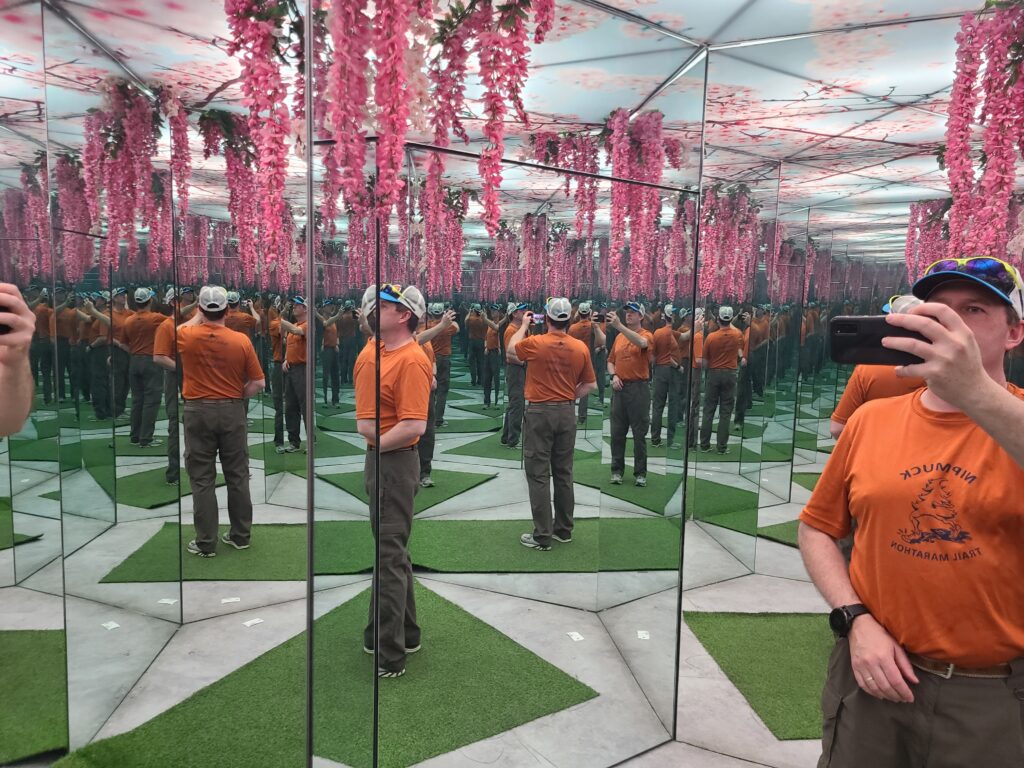 Thursday morning we headed out on the metro early to get tickets for the Washington Monument. While waiting in line, there was an announcement up front that we couldn't hear. Amanda went up and found a couple to ask what the park ranger had said. Long story short, Amanda's cute looks were rewarded with the couple getting 2 extra tickets for us to ensure we go to go up into the Washington Monument.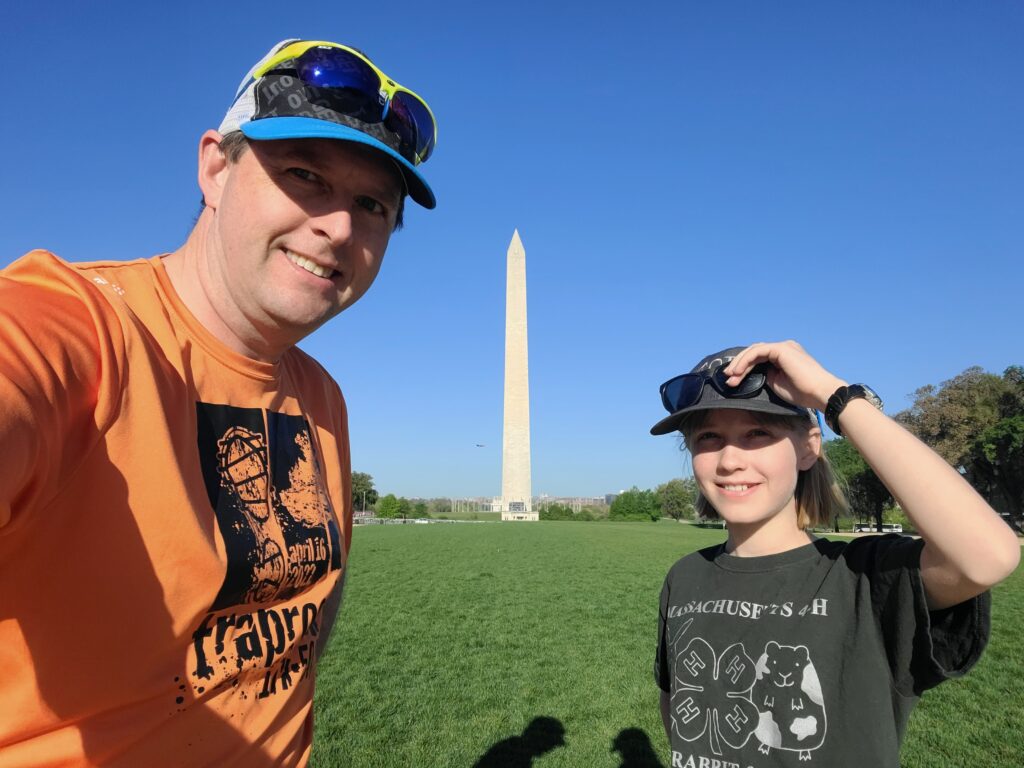 After overlooking DC from the top, we rented some scooters and rode them to Arlington Cemetery. We did the tour and got to see the changing of the guard at the Tomb of the Unknown soldier.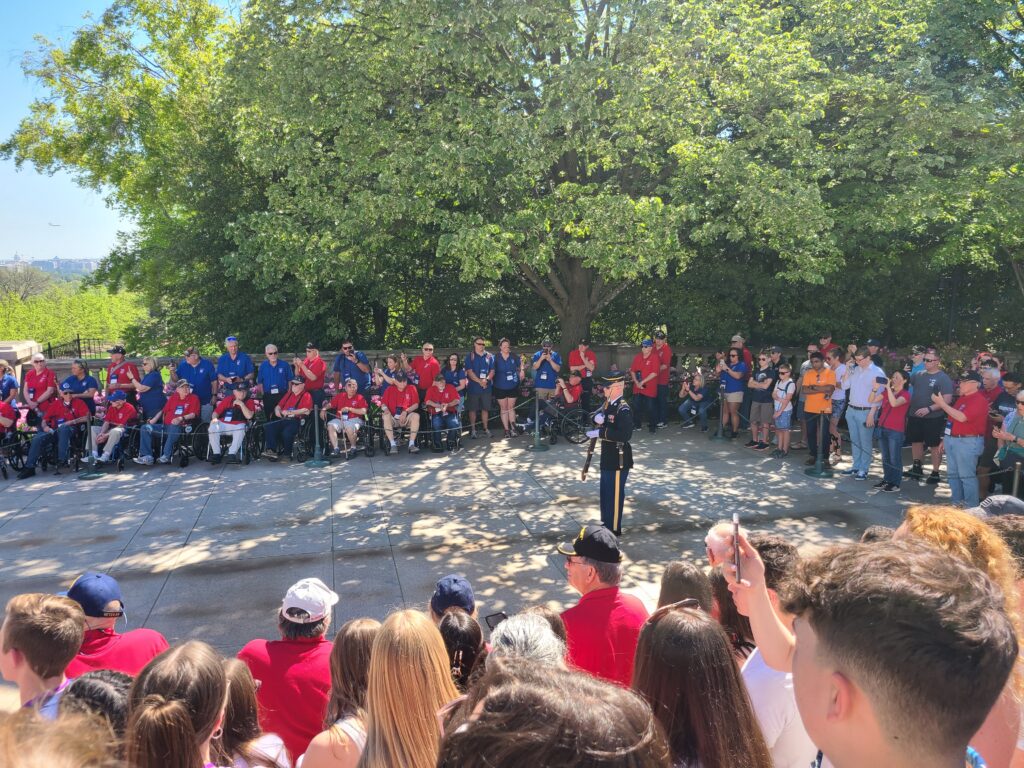 Next, we headed back downtown and went to the Smithsonian Museum of American Art. Amanda spent almost 2 hours looking at all the paintings and portriats.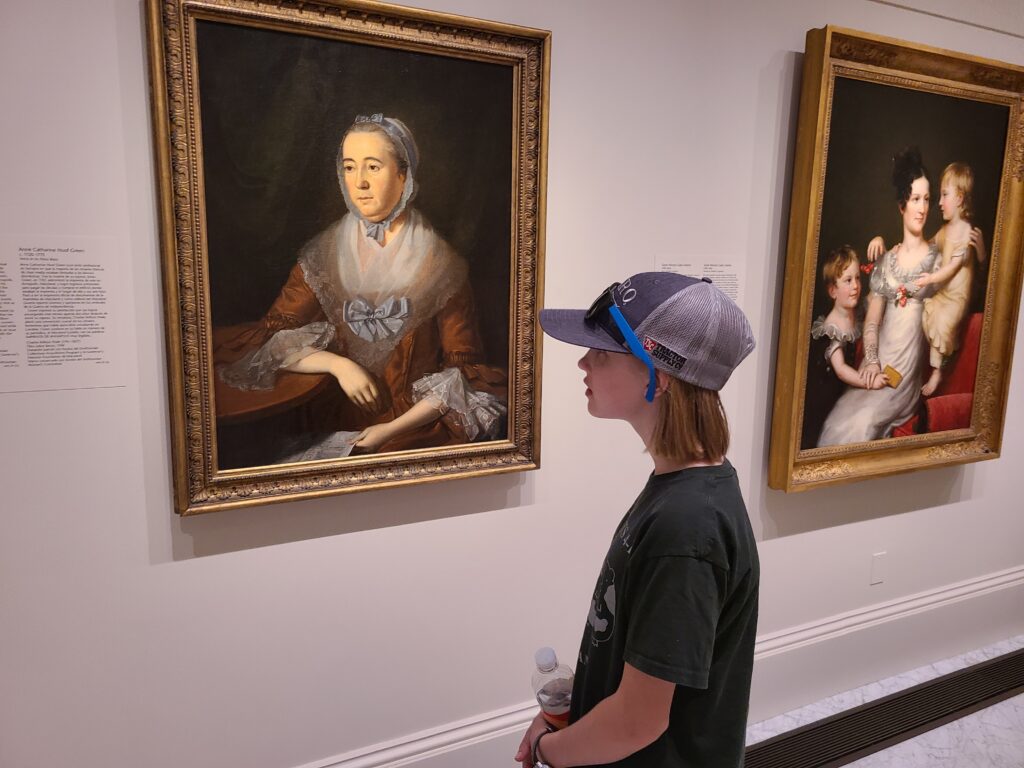 Since temps were again in the 90s, we called it done around mid-afternoon and headed back to our hotel. We both enjoyed the air-conditioning and crashed for a nap before dinner.
The drive home on Friday was uneventful. We did have a nice shopping excursion at Bass Pro shops. Once we got home Anna's birthday was celebrated with sushi for dinner.
On Saturday morning, Alex and I ran the Traprock 17k trail race. Last year, he stayed with me throughout the race and we finished together. This year, he was a little less prepared and finished about 16 minutes behind me. He has decided more training is needed for our Ride and Tie plans this year.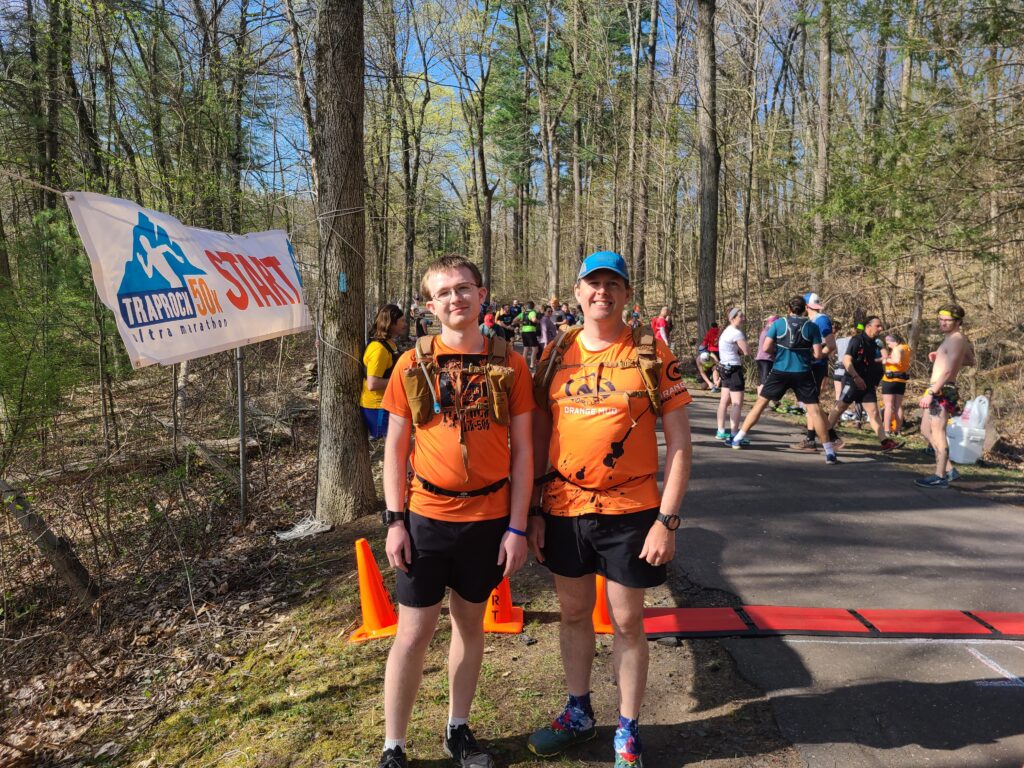 Saturday afternoon, Quinn and Amanda helped me mark the courses for the CT Valley Driving Club. Saturday evening was spent at the West Greenwich Horsemen's Association steak fry. Sunday morning, we loaded up Mojo, Amira, and Missy to attend the RI Federation of Horse Clubs Blessing of the Horses and trail ride. Originally, I was planning to drive Huey, but last weekend's crash prevented that.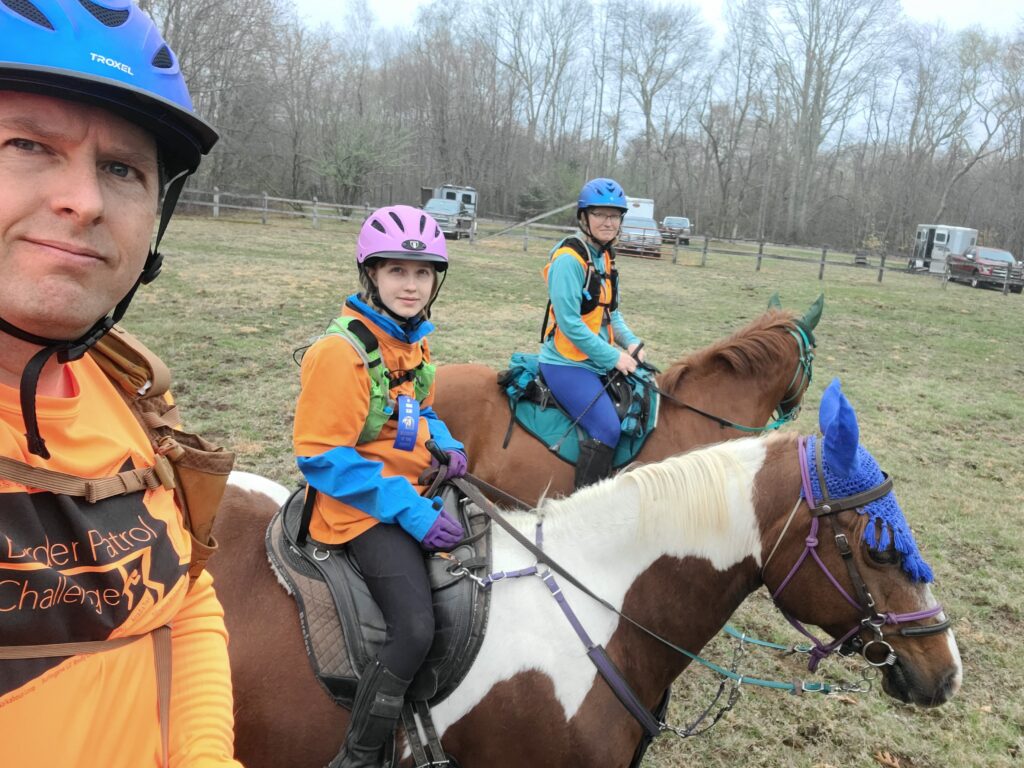 This afternoon, Anna and I went back to Arcadia to take down markers from the driving course we marked while Quinn and Amanda went to a 4-H meeting. When they got home, Rainbow was kidding. The kids handled it without us and Rainbow delivered a 10.4lb buckling and 10.0lb doeling. That brings our count to 5 does freshened with 6 does and 5 bucks; the next kiddings are in June.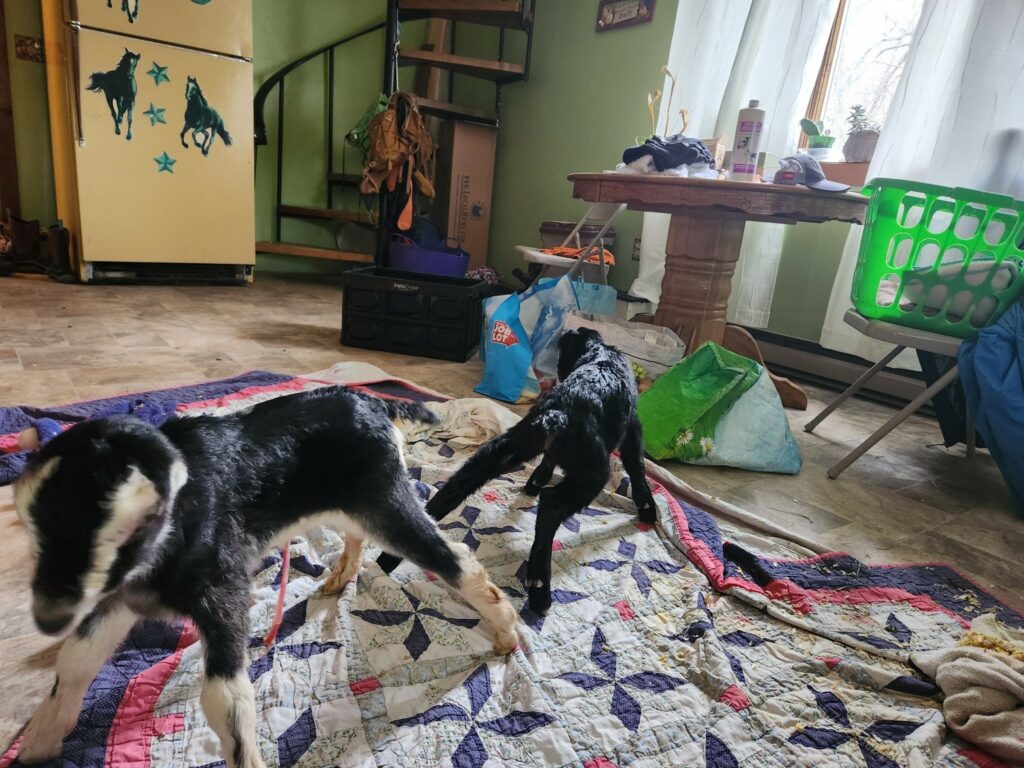 That's all for now!