We spent some time decorating outside today. This year we added a 20′ Christmas tree of lights. It looks really nice as the first snow is falling this evening.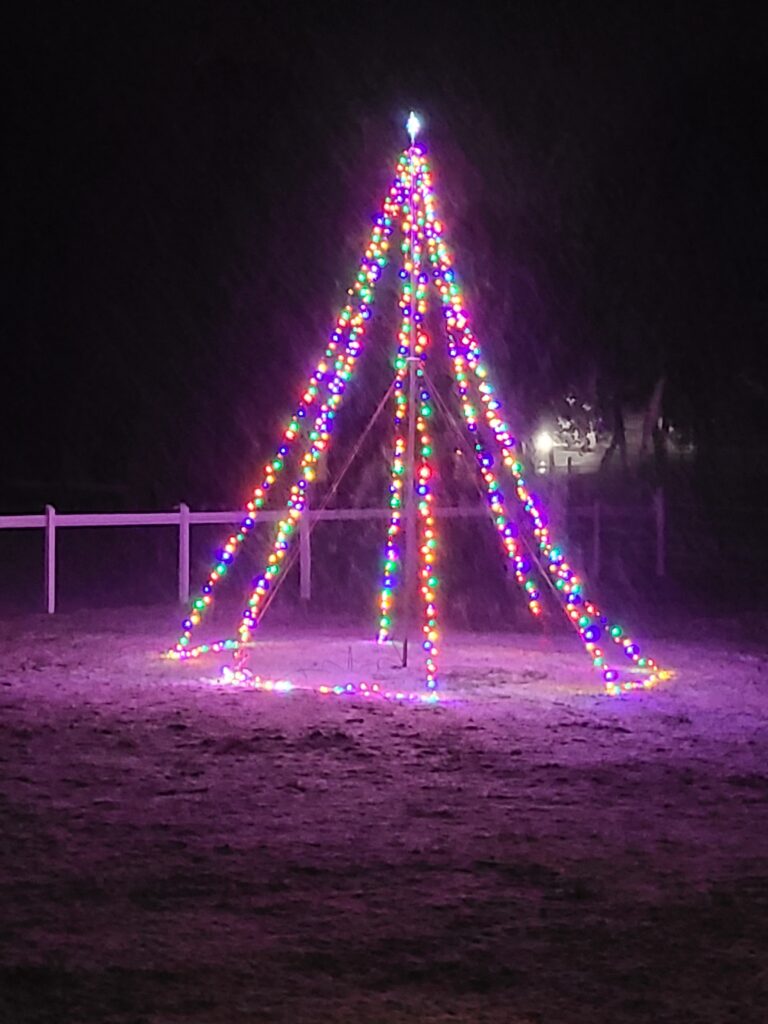 Last weekend, the family picked out our Christmas tree and it has been getting decorated. It usually take 15-20 minutes of bickering before we find "the right one" which usually just means no one cares anymore. That said, I love the fact that we have so many cut-your-own tree farms around us and can have an annual tradition like this.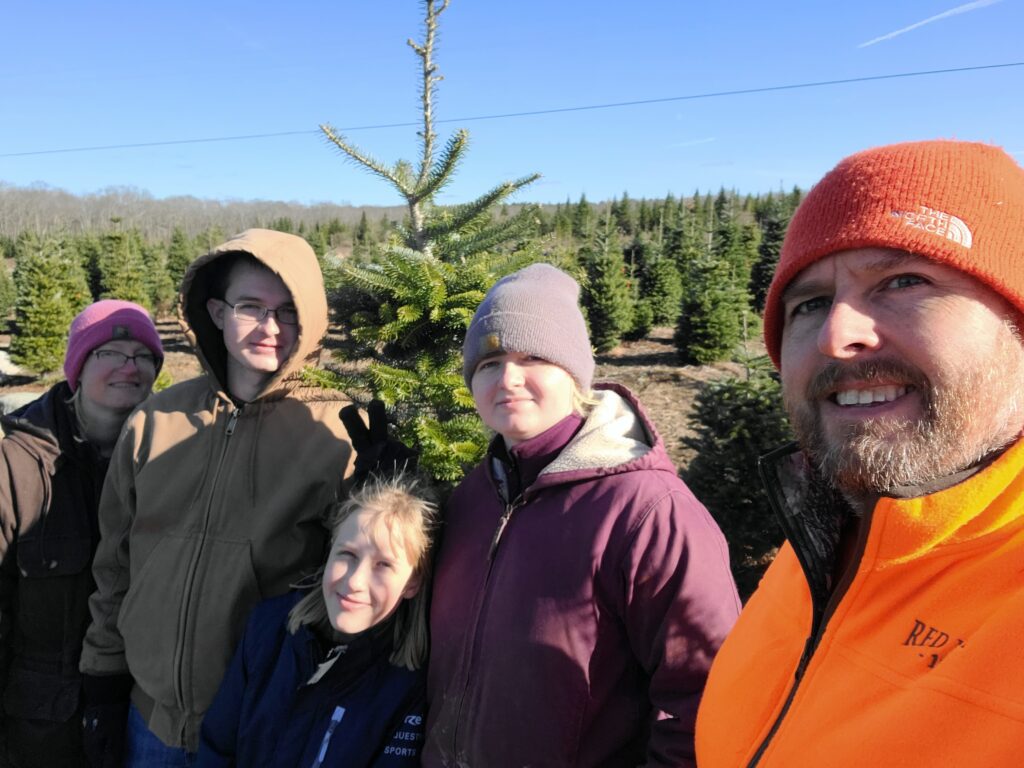 Also last weekend, Amanda participated in a youth Pheasant hunt at my gun club. While she gets to hunt over Rusty with me, this was a chance for her to hunt over a different dog and with other youth. She had a great time.