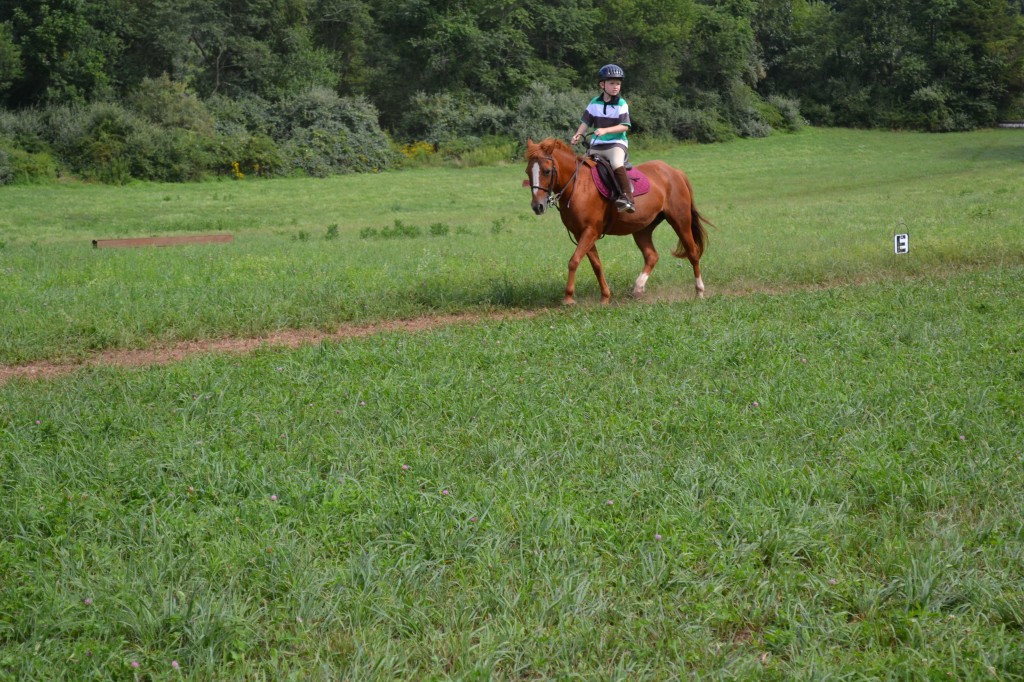 This past week Alex and Vicki spent five days at Ayer Mountain Farm participating in Shetucket Valley Pony Club's annual camp. They are part of Mystic Pony Club, but our club had been invited to join them at camp. The ponies stayed at camp all week, but Alex and Vicki came in the morning and went home at night. They had two riding lessons per day and chores and crafts in between. I (Anna) was there every day with Amanda helping out and watching over the kids. It has been an exhausting week, but it was a very rewarding time spent with the kids.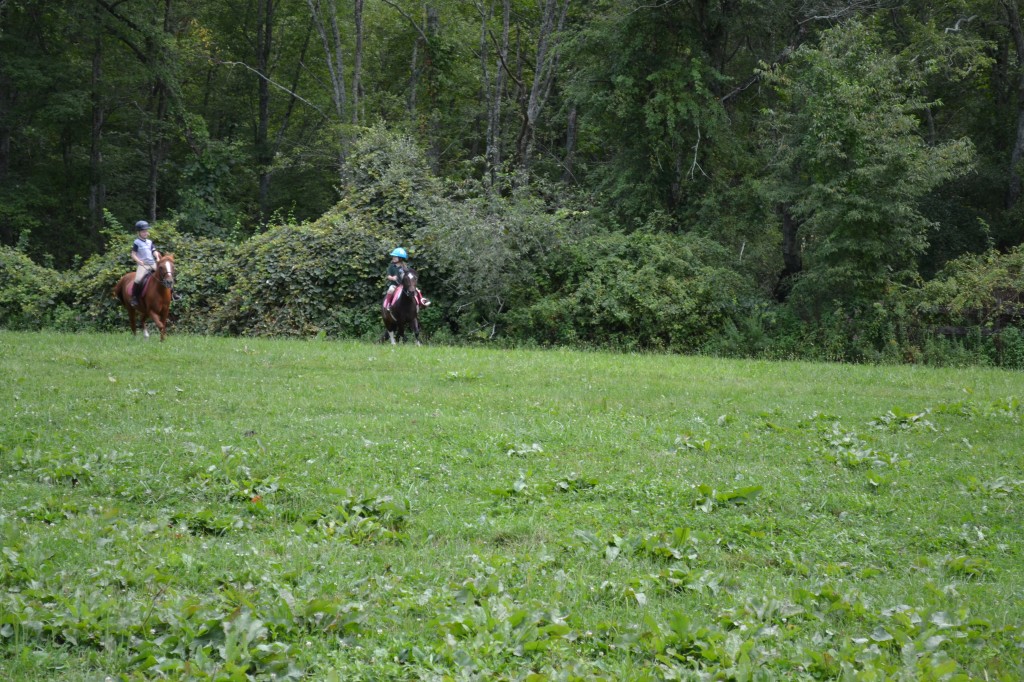 The kids got to experience several different things during the week. Besides regular instruction twice a day they also tried fox hunting with hounds (in the walk-trot group), Alex got to jump cross-rails for the first time ever, Vicki cantered over ground poles, they both did pony club mounted games and they crossed the water on the cross country course. Alex even got to have a lesson with two other boys his age.  Amanda was quite the little trooper, hangin out all week and she got lots of attention from older and younger girls.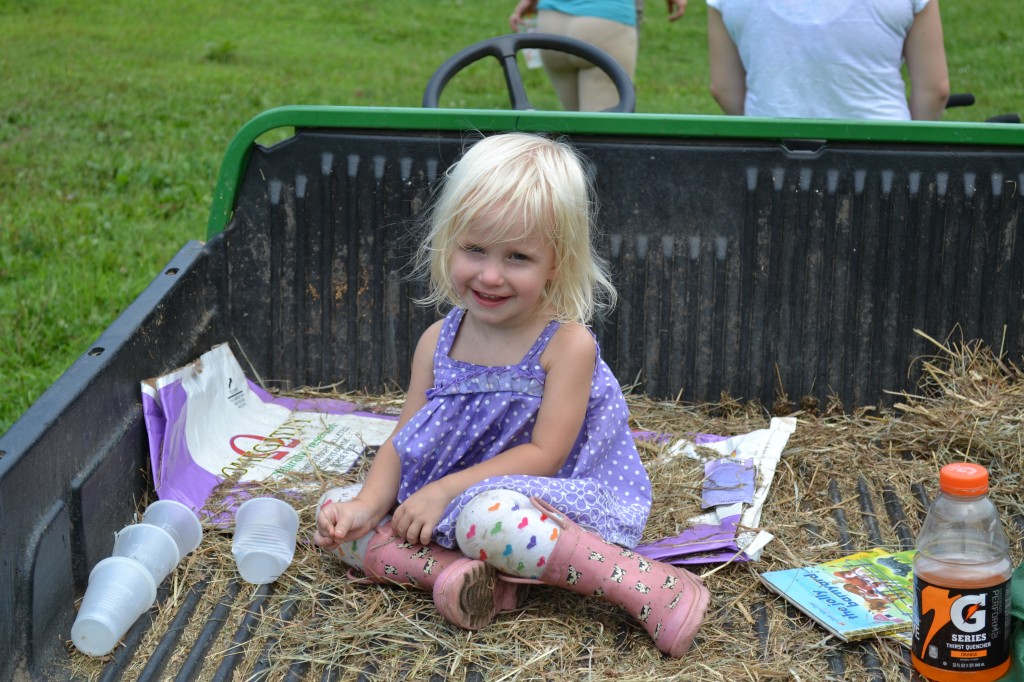 So what are my thoughts after spending a week at pony club camp?
Well, I believe Pony Club is good for the kids. It exposes them to other kids who also ride and gives them opportunities to do things with the horses they would not get to do otherwise. Horse kids are generally good-natured, hard-working kids. I wish there were more boys involved, but such is life with horses…in a few years Alex may come to appreciate being a boy among lots of girls.
As in any organization, volunteers make a difference. There are individuals out there that sacrifice their time for YOUR children. I wish more parents appreciated this fact, not just in Pony Club, but across the board in kids' sports and recreational activities. Salute those energizer bunnies that make things happen.
I 've decided I want to ride my horse more. I need to have some sort of goal with my riding. King is 18, but to be honest he isn't really showing any signs of slowing down. Watching other people ride all week makes me want to ride too.
Being at camp all day made me exhausted and I want to get in better shape. Who wants to be walking around in breeches and a tucked in polo shirt and not be in shape? Besides it will make me a better rider (theoretically).
All in all, we had a great week at camp. The weather was good, the kids behaved, the ponies behaved, and nobody left in an ambulance (though one girl broke her arm and another fractured a rib). Below are some more pictures.