We have been enjoying salads with lettuce from the garden. Tonight after a family trail ride (including Amanda), I went to help Anna collect a few things for dinner. I was a little surprised at what I found growing.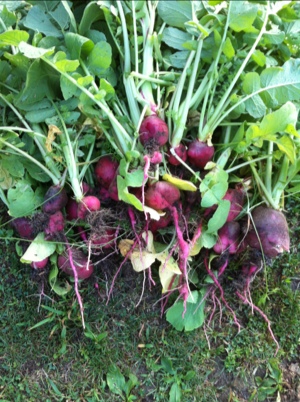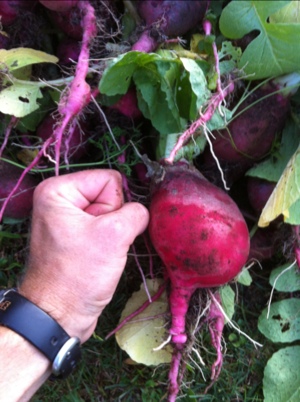 Radishes!
Then I decided to make a short video.
Anna's garden July 2012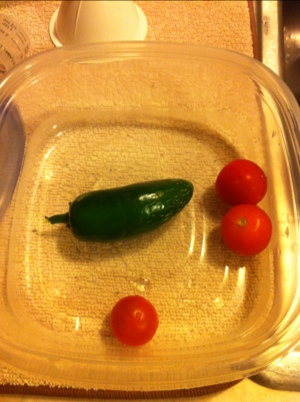 Cherry tomatoes and a jalapeño.