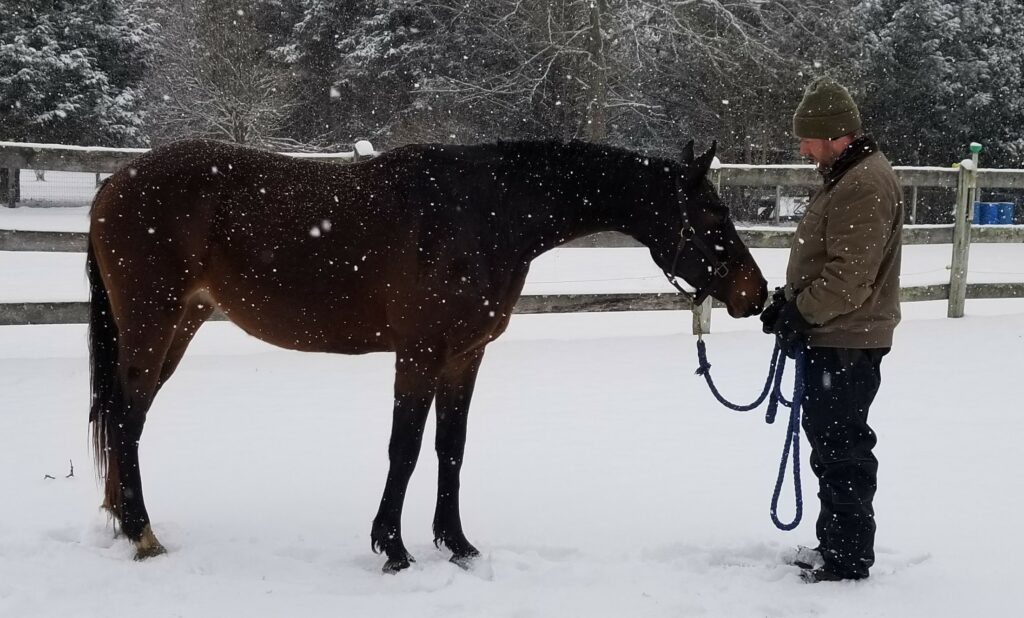 In the fall, we decided it was time to start looking for another horse to add to our herd. We were all over the place with our criteria and considered a lot of different options: fully trained and competition ready endurance horses, yearlings, green but mature mares and geldings, and so on. We looked at local horses. We looked online at horses throughout the country. We considered trips to the West coast to look at horses (but didn't go). Ultimately we settled on wanting a horse that was well-bred with a strong potential for endurance. That led to us having conversations with breeders from GA to ID and others in between. We found ourselves primarily looking at untrained mares that we could train, compete, and potentially breed in the future.
The searching led us to find Sun Arab Stables in Verona, KY. Daunna Sellers is in the owner and has bred Shagya Arabians for decades. We visited Sun Arab Stables in December during our holiday trip to Alabama and decided to purchase SA Fiona. Fiona made the trip from KY to CT this week and arrived late last night. Fiona is an 9yo, 15.1hh, bay Anglo-Shagya mare. Fiona's sire is a well-known Shagya stallion, Bayram. Daunna owned Bayram for many years and he was a big part of her breeding program. Fiona's dam, Flo Jo, is an Anglo-Arabian (half Thoroughbred, half Egyptian Arabian).
We talked with some others who also purchased horses from Sun Arab Stables over the years, and everyone had great things to say about Daunna and her bloodlines. One prominent endurance rider has actually purchased 9 horses from Daunna over the years and owns Fiona's full brother, who is currently competing in endurance.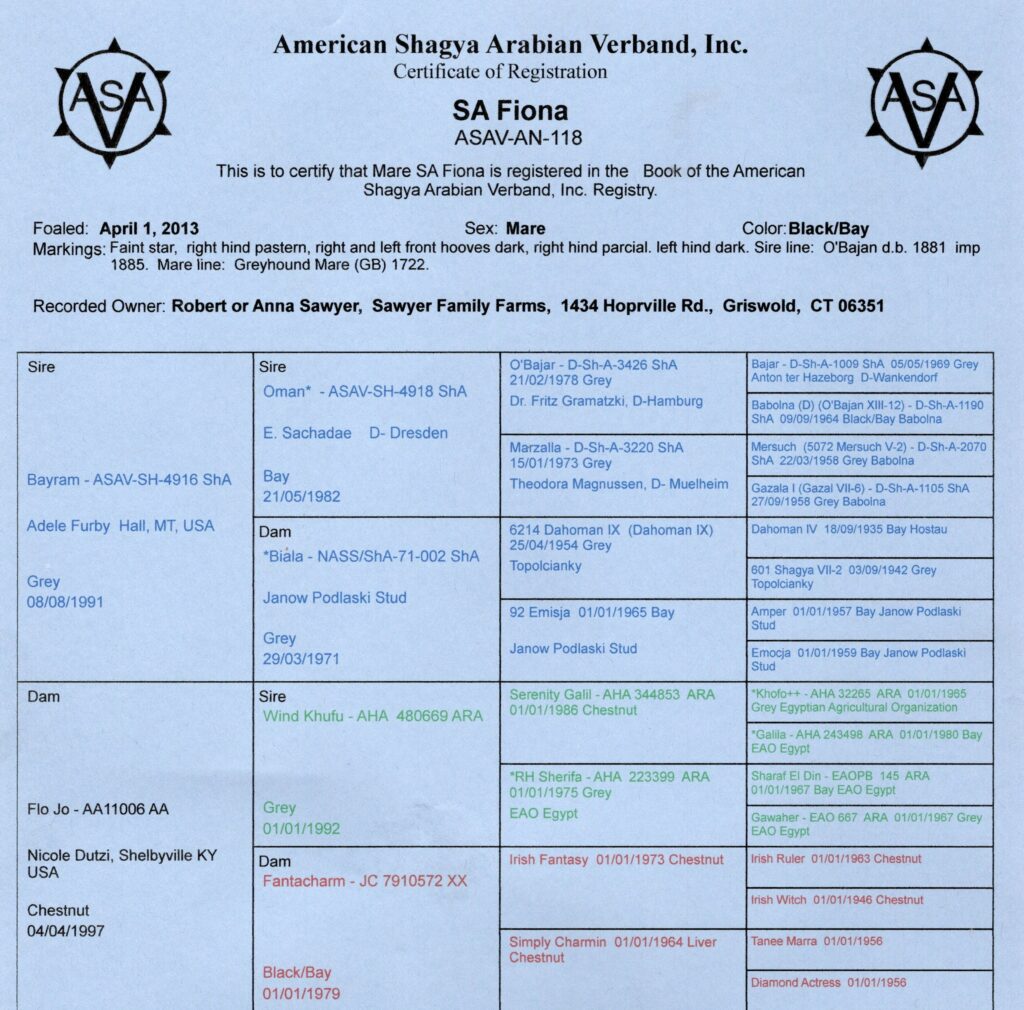 Fiona is green. She has had a saddle on her a few times, but is not trained to ride. We look forward to training Fiona to shape her into the horse we want her to be. She has a quiet demeanor and is very willing, hopped right on our trailer last night after riding in a different trailer for two days. She has a lot of the TB traits, including the classic thin coat – hence she got a blanket as soon as she arrived last night.
Shagya Arabian are essentially a different branch of Arabians and are a distinct breed from what most people refer to when they say "Arabian". There are multiple Shagya registries in the United States, but the North American Shagya Society (NASS) has a great explanation of the breed here: https://shagya.net/shagya-arabian-breed. Fiona's registration with NASS will be as a part-Shagya, since only her sire is a Shagya.