This morning started before sunrise as we left Ohio and headed into Indiana. As the sun came up, we saw deer everywhere. By the way, it's REALLY flat in Indiana so you can see a long way. Illinois wins the worst road maintenance award of the 7 states we travelled through. We crossed the Mississippi and arrived at our destination of Dubuque, Iowa mid-afternoon. We checked in to the hotel and took a break before going shopping.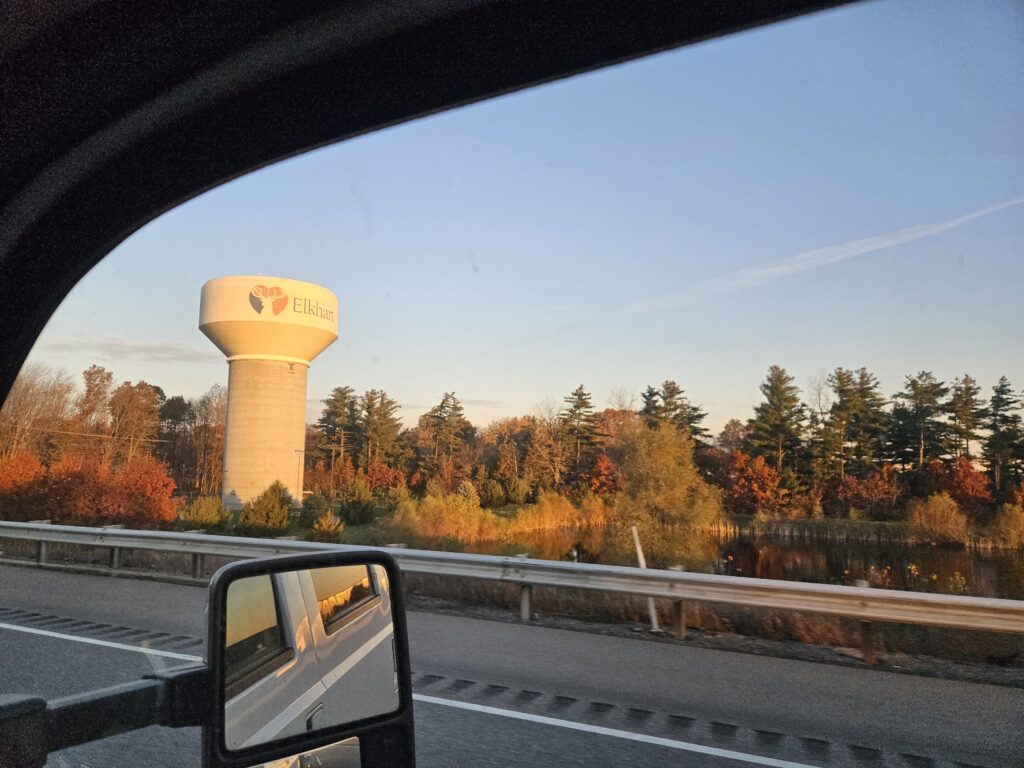 We found some things we liked and decided to buy.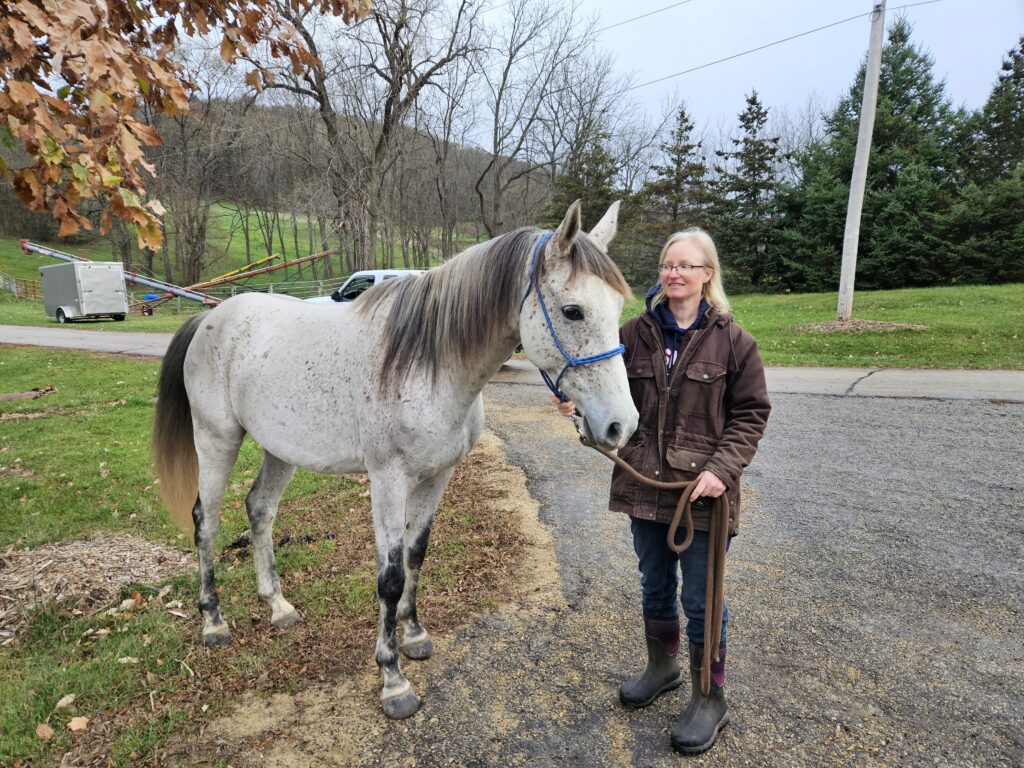 Joining our herd are SA Jack of Hearts (barn name Gamble) and SA Jeeka's Jessica (barn name JJ). Gamble and JJ are both originally from Sun Arab Stables in Kentucky where we bought SA Fiona from Daunna Sellers; all three share the same Shagya sire, Bayram. Gamble and JJ are out of the same dam, a Thoroughbred named Oak Island Jeeka, so they are both Anglo-Shagyas. Here are the stats: Gamble is 10yo gelding, 16.1hh (maybe 16.2 – Anna is standing uphill) and JJ is a 14yo mare, 15.1-2hh. JJ has foaled previously and both have 2 Limited Distance endurance rides under the belt, although it's been a few years.
We went out to get some sushi to celebrate. Early tomorrow morning we will start the drive home.