Life has changed for everyone. Anna and the kids stay home all day. We are fairly confident the kids will be schooling from home for the rest of the academic year. Since Anna used to home school the kids, it isn't really that different except there are no group activities with other home schoolers. We are really enjoying the direct access to Pachaug State Forest. The kids walk the trails almost every day and the dogs are happy to have the extra attention.
I'm still working, but I telework some. Since I have to go out anyways, I am the one who goes to the store for groceries or anything else we may need.
Like everyone, pretty much everything in our life has been cancelled for now. No 4-H meetings. No swim banquet. No play dates. No horse club rides. No endurance rides.
Saturday, Alex learned how to do an oil change on my truck. We had plenty of time, so he did the whole thing.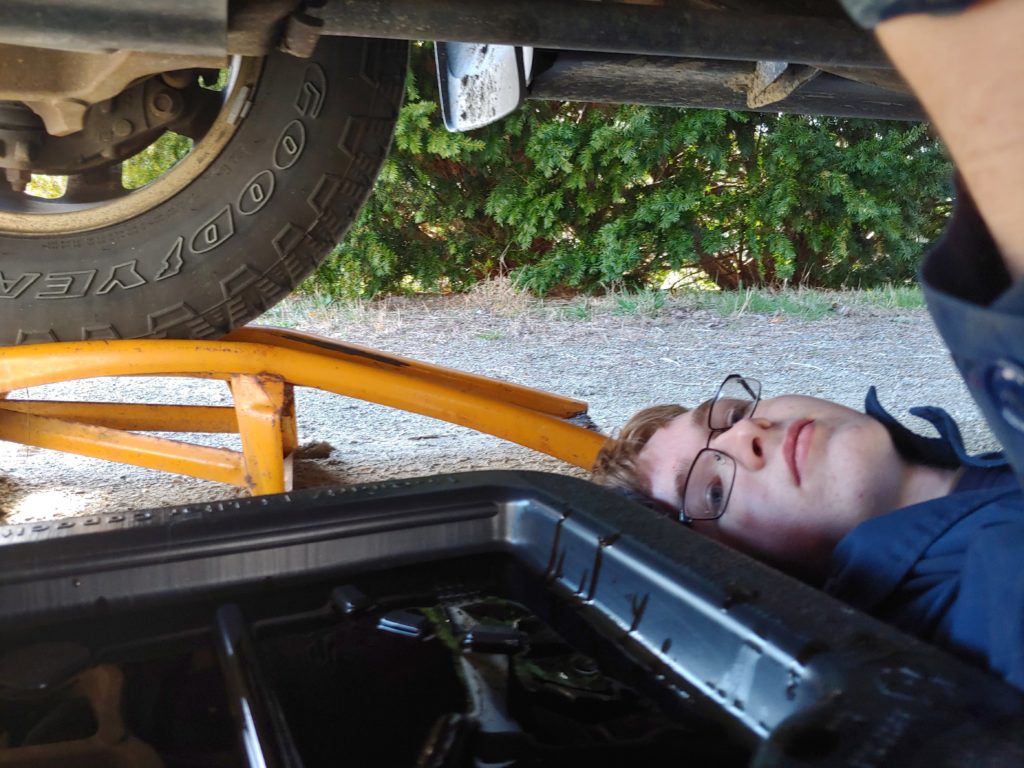 All the horses are getting worked about 4 days a week. It's very helpful to have the horses at home when something like this happens. Today, we took advantage of the direct access to trails and did a 15 mile ride that took 3.5 hours. While it is nice to have the access to the forest, the trails in Pachaug are pretty rough. The roads are in bad shape with lots of big rocks. The trails have so many rocks that a lot of time is spent walking. The net effect is we can't ride as fast in Pachaug as we would in a competition, but that doesn't mean it isn't good training. The longer time in the saddle is helpful for forcing the kids to figure out fueling strategies and encouraging the horses to eat and drink on the trail. With temps in the 50s, it was a great day in the woods. Rusty easily logged over 20 miles and is sleeping quite well this evening.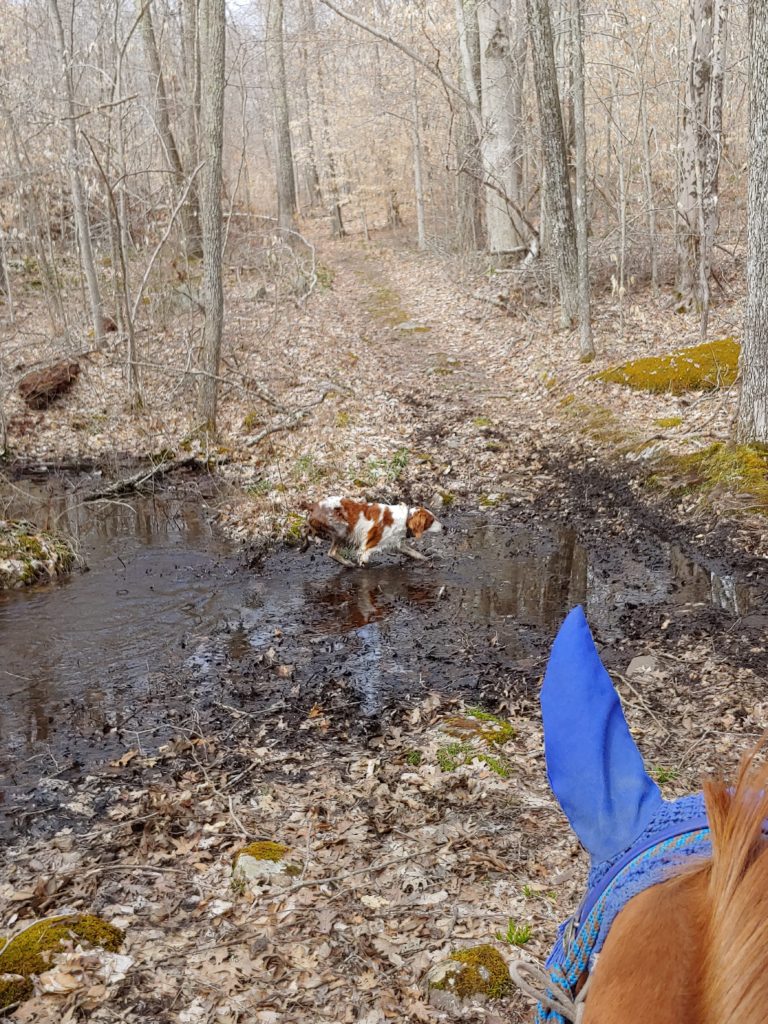 We are all hoping to stay healthy and weather the storm. Hopefully, when this is over all the horses will be in great shape and we can resume the endurance rides with whatever is left of the season.