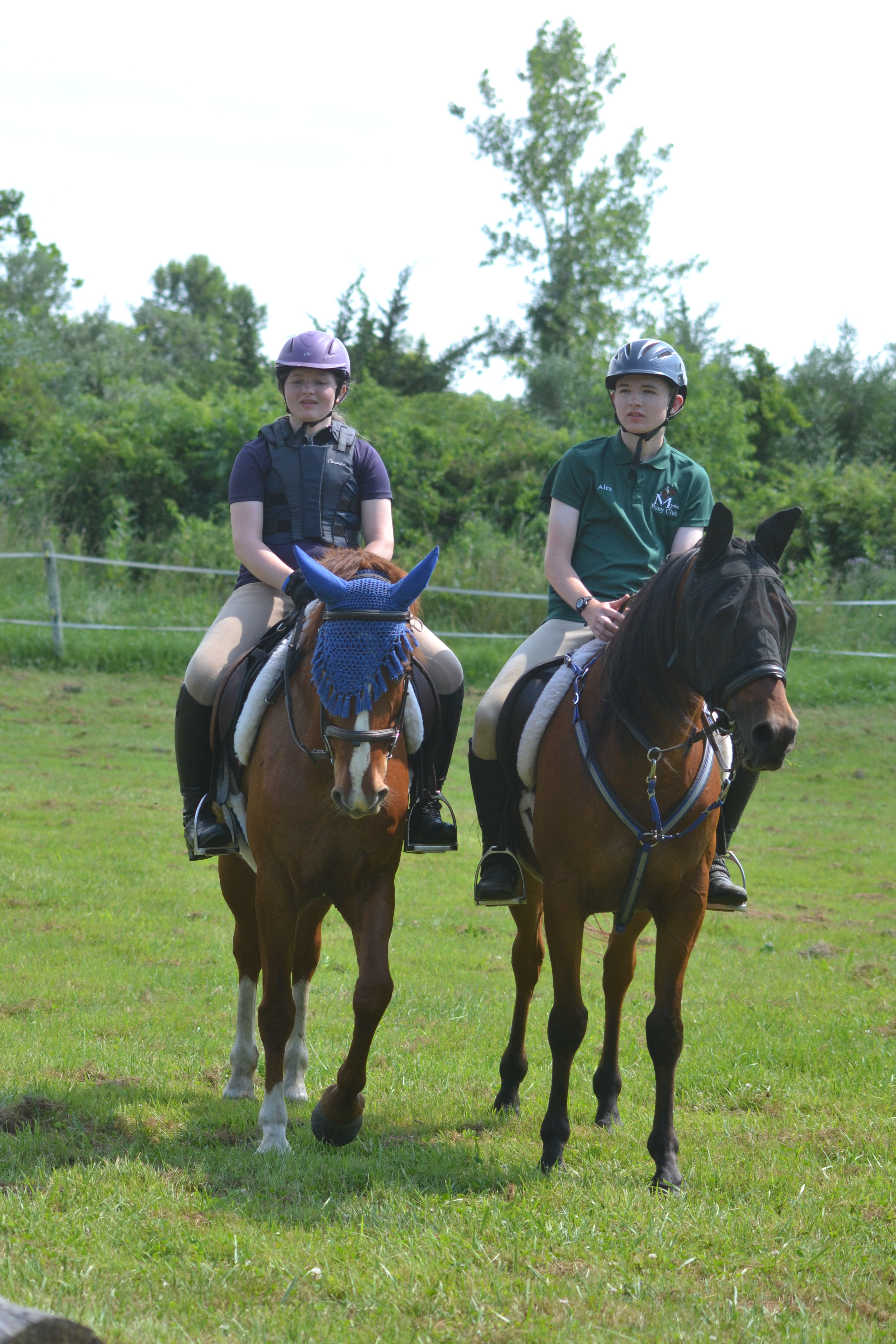 Last weekend the kids spent some time at Barbara Kil's house participating in the annual "Around 4th of July" Mystic pony club camp. While we decided last fall not to renew with pony club this year (for a lot of reasons-ask us if you want to know), the kids have done this camp for 6 years so we decided to send them this year as well. The each had 7 lessons, lots of pool time and sunshine over the course of 4 days.
Amanda and Huey rode all 7 lessons together and Huey was, well Huey, sometimes he is great, other times he is stubborn and difficult. I came away with the realization that Amanda is becoming quite strong in her riding and knowledge, and her ability to handle Huey's antics has definitely improved.
Vicki took two horses to camp, Duchess and Amira. Amira came to expose her to more situations, let Vicki lesson on her and to allow Duchess a break since she had a lameness pull at the endurance ride. Vicki rode Amira on the flat and did her jumping on Duchess. It was evident that Vicki's swim team time this winter has helped her become a stronger rider and Amira helped show Vicki how riding with softer elbows is good.
Alex took both Mojo and Teddy to camp. The horses both completed a 50 two weeks prior, so we decided Alex could use lesson time on both of them and neither would be idle or overused. Alex rode Teddy on the flat and in the field, learning about pacing and he jumped with Mojo.
Prior to coming to camp we took the kids to the Horsepower Farm derby and Vicki got a 2nd and Alex a 6th in the pre-elementary division. Alex had an unfortunate refusal when Mojo looked at the "Flag Jump".
Thank you to the Kil's for hosting and for keeping Amanda a few extra days.