Anna, Alex,  and Vicki rode Dakota,  Nike, and Devil in the Lune Hunter Pace today.  King has been lame this week so we sat out.
It was 8.9 miles of gorgeous trails and fun jumps. The kids got to do a few jumps and everyone had fun. Vicki has been logging more time in the saddle and did much better at this one compared to the pace in June.
They didn't place overall, but they did win the Don Siluk Memorial award that is sponsored by Mystic Pony Club.  It is an award specifically designed for pony clubbers and a parent/guardian. The kids are looking forward to a trip to The Paddock to redeem the gift certificate.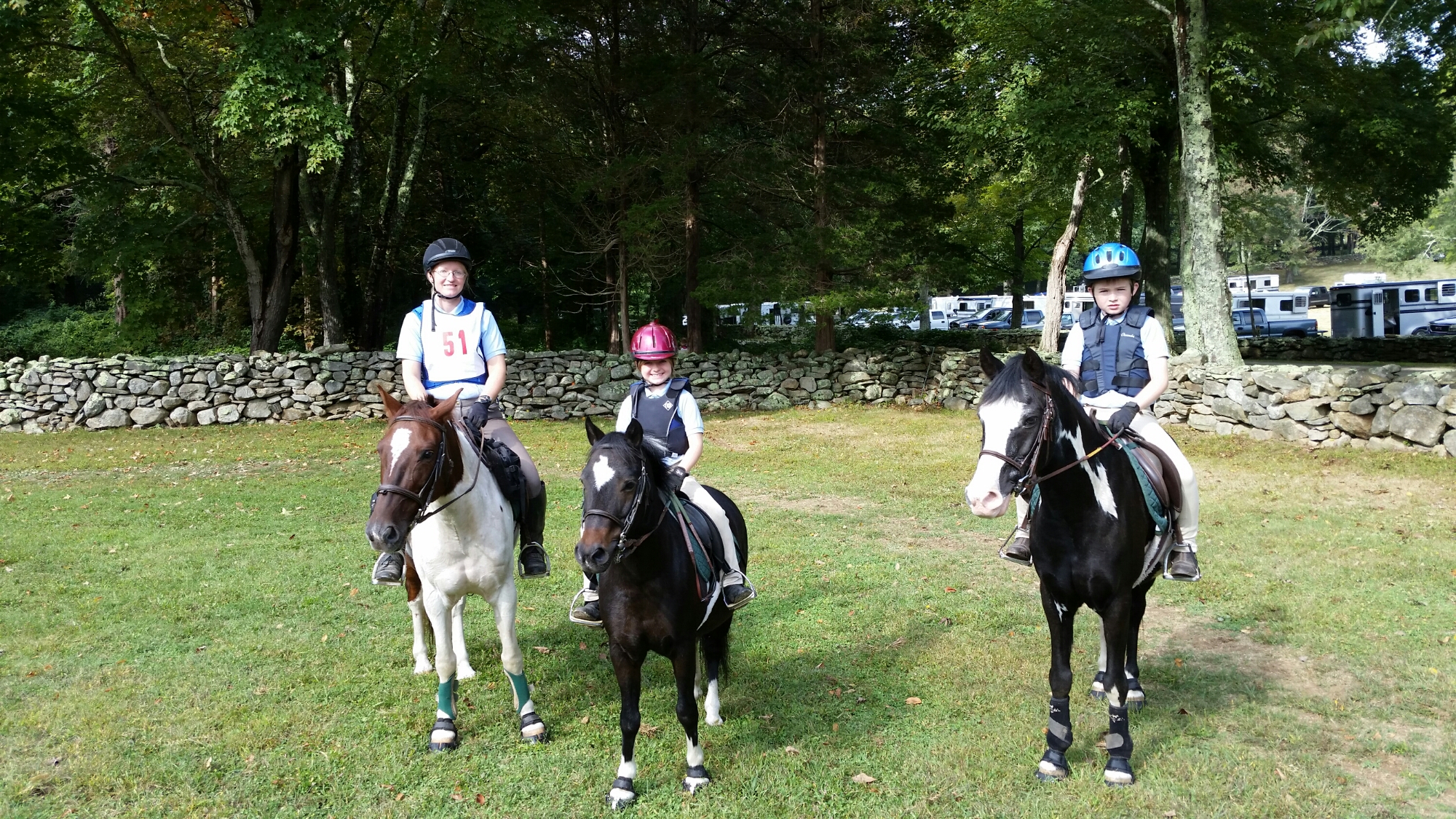 Before the start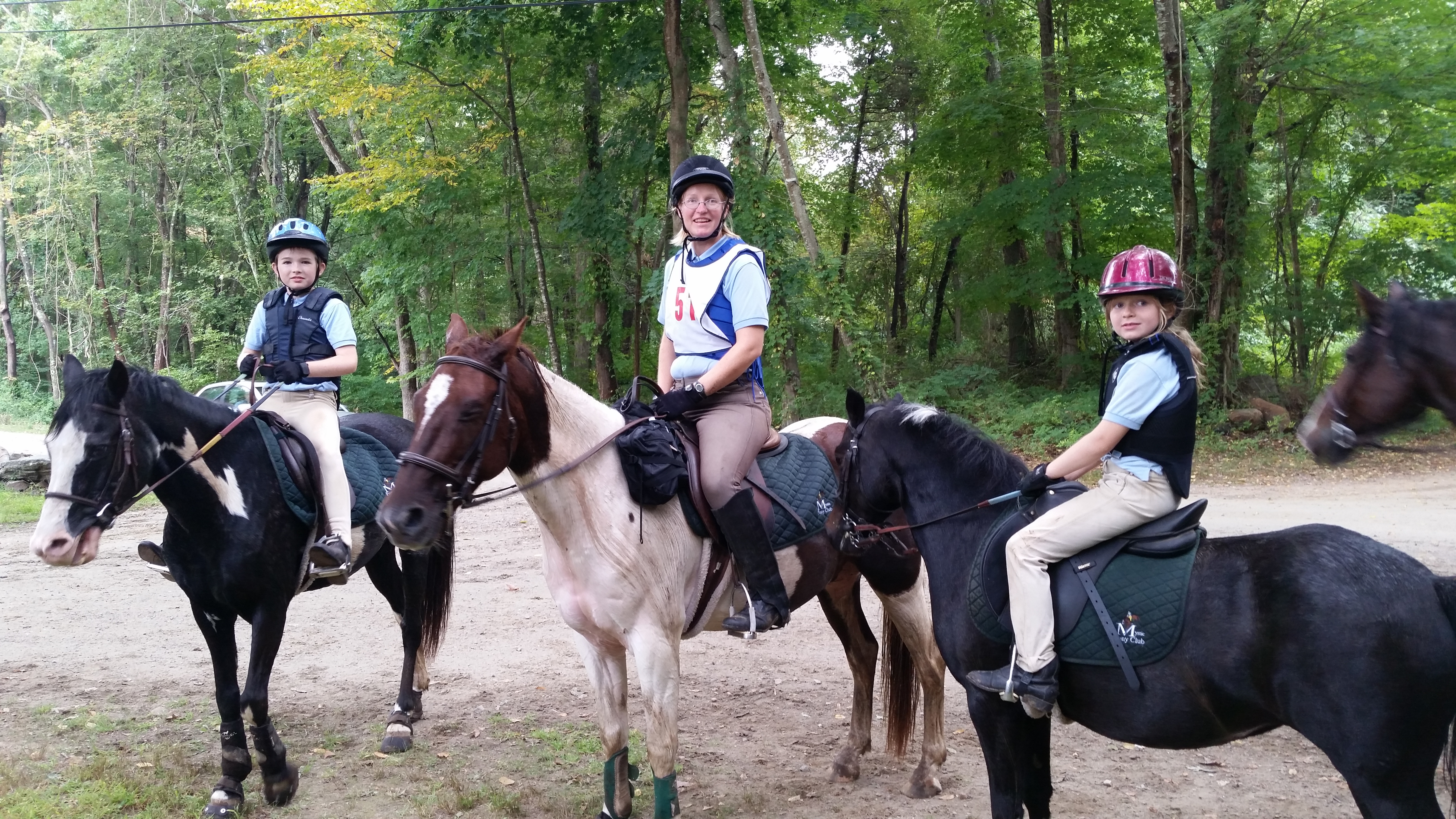 After the finish