As a small family farm, we understand the importance of quality and value in products.  There are some products we are so impressed with, and use regularly on our own farm, that we have decided to become a dealer for those companies.  We are not a full tack store, so sales are by appointment only.  Please Contact Us to discuss your needs. 
When Precious had a bad episode of choke in 2013, we turned to Dyna Pro prebiotics to help her recover.  When one of the dogs had GI problems, Dyna Pro made a big difference in his recovery.  Through our own experience and testimonials of others, we have decided to consolidate the variety of equine and canine products we use and become Independent Distributors of Dynamite Specialty Products.  You can Contact Us directly to place an order or purchase through the website and have the order shipped to you.
We have used a lot of different hay bags, hay nets, and hay feeding options over the years.  What we love about the NibbleNet is the durability and versatility.  We have Nibblenets that have been in continuous, daily use since October of 2012 (still true as of January 2019)!  These also make awesome hay feeders for the side of your trailer. Made in the USA!

Easy Care has a fabulous line of hoof boots for barefoot horses.  We have been using this brand of hoof boots since 2005!  

Not every boot works for every horse.  I have seen how Renegade hoof boots work better for horses that tend to over reach with their hind feet.  Rob offers Renegade boot fitting and sales.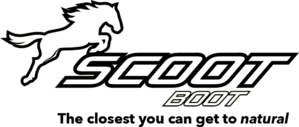 Scoot Boots are the newest addition to our booting options. As of January 2019, Rob is a Scoot Boot stockist (dealer) and has a full fit kit available for sizing. If other brands have failed you in the past, give this Australian alternative a try.