We hope everyone had a Happy Thanksgiving with family and friends.  Ken and Liz (Rob's parents) joined us in CT this year and brought the Powell family pineapple turkey decoration to put together with the kids.
In 2011, Rob and Chris Calhoun first served together at the Nautilus.  Since then, we have shared Thanksgiving (all of them?) together.
"Black Friday" was spent relaxing. We took all three dogs to Hopeville State Park for a short walk.  One good thing about cold weather is it tires a puppy out pretty quickly.
Afterwards, we all rode the horses.  The only pictures taken were of Amanda riding Devil.  While Amanda and Devil have worked together before, there is a growing likelihood that this will be a more regular pairing.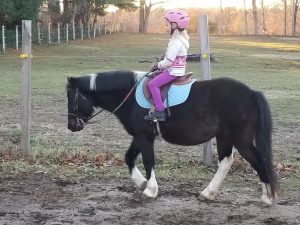 After spending hours outside in the chilly weather, we all gathered around our first fire of the year to drink some cocoa and warm up.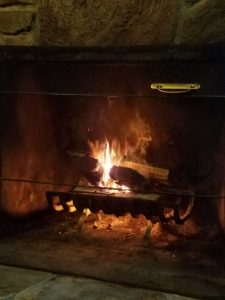 Happy Holidays everyone!